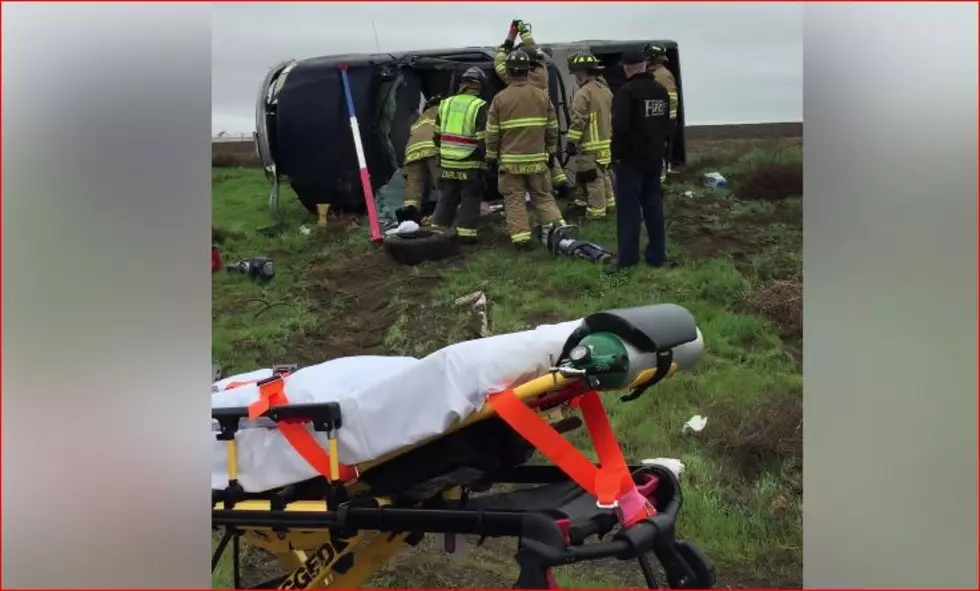 Medical Emergency Sends Vehicle Tumbling in Pasco [VIDEO]
Man's vehicle rolls, crashes after medical emergency behind wheel (Pasco Police)
Monday afternoon, Pasco Emergency crews responded to a one-vehicle rollover accident near Wrigley and Convention Drive. According to police, the 49-year-old male driver, who's name was not released, suffered a medical emergency behind the wheel, triggering the spectacular crash.
Crews had to cut him out of the vehicle, he was rushed to Kadlec Regional Medical Center. His condition was not known, but fortunately, EMS workers said he was alert and in "good spirits" at the time of his transport.
The accident continues to be investigated.