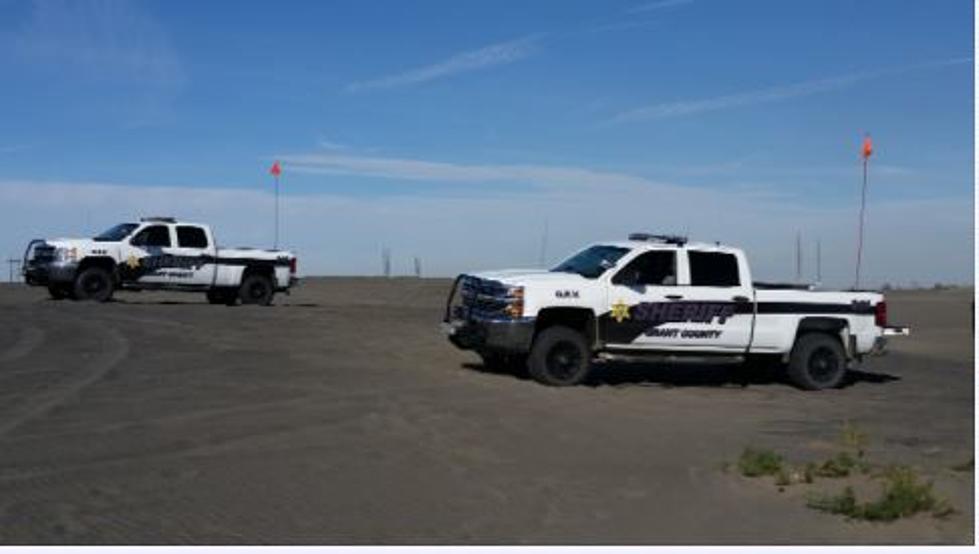 Moses Lake Man Facing Double Homicide Charges, $3 Million Bail
2 men fatally shot, suspect in jail (GCSO)
Grant County Sheriff Tom Jones says a Moses Lake man is facing $3 million bail and double homicide charges after a shocking Saturday shooting.
Grant County Deputies were called to the 8000 block of Road 18 NE, which is about 13 miles north of Moses Lake.
 What Prompted the first 9-1-1 Call?
The caller(s) said a man was seen walking around with a gun in his hand, around 11:45 AM. Upon arrival Deputies located 40-year-old Noe Pena. After repeated demands, he eventually dropped the gun and surrendered to Deputies.
While they were responding to the call about Pena, another witness reported to authorities that two bodies were found in a garage at a home near where Pena was first seen.
Authorities determined the two victims were 52-year-old Epitacio Martinez-Molina and his brother, 37-year-old Moises Martinez-Molina. Shell casings and the gun Pena was in possession of have been sent to the state crime lab for analysis. Grant County authorities say Pena is also likely facing charges of being a Felon in Possession of a Firearm.
No other details have been released. Sheriff Jones did not say if they have any idea what led to the shooting, or other information--likely due to the ongoing investigation.
Pena had his first court appearance Monday, and is now in the Grant County Jail on the $3 million dollar bail.
More information is expected soon. The County released this video, via Kyle Foreman of the GCSO.

READ ON: See the States Where People Live the Longest
Read on to learn the average life expectancy in each state.