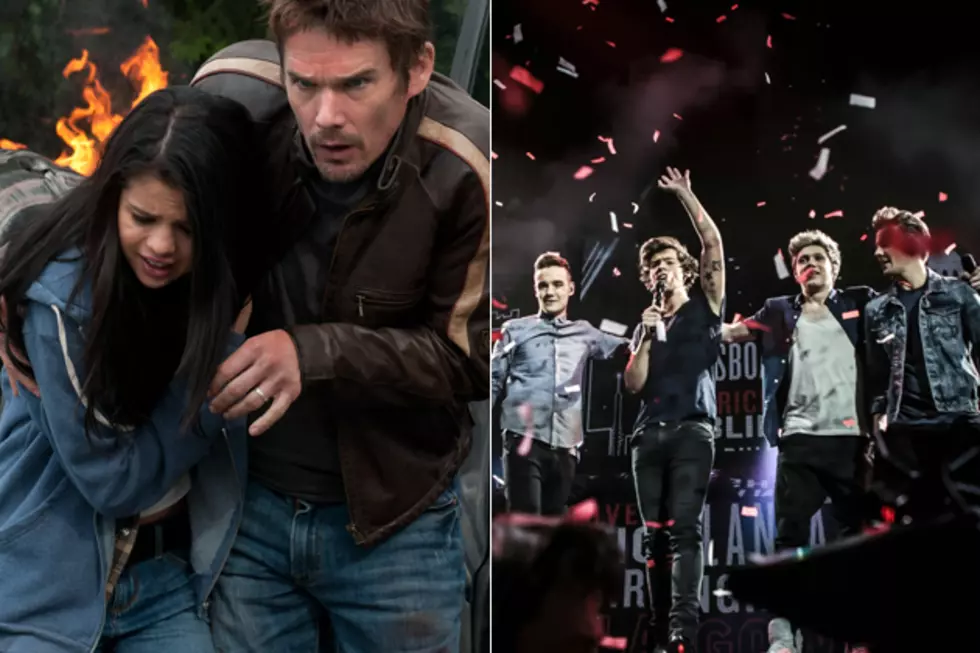 New Movies: 'Getaway,' 'One Direction: This Is Us'
Warner Bros. / TriStar
If you have a tween in the family, you're probably going to get dragged to the theater this weekend. Two major pop-music acts feature prominently in the two movies debuting on Friday.
'Getaway'
To rescue his kidnapped wife, a former race-car driver (Ethan Hawke) must follow a twisting series of instructions from the kidnapper, which include stealing a car, taking a teen (Selena Gomez) along in his car and robbing a bank.
Directed by Courtney Solomon
Starring Ethan Hawke, Selena Gomez, Jon Voight, Rebecca Budig
---
'One Direction: This Is Us'
A documentary film crew follows international pop supergroup One Direction on their 2012-12 world tour, featuring live concert footage and interviews with band members.
Directed by Morgan Spurlock
Starring members of One Direction