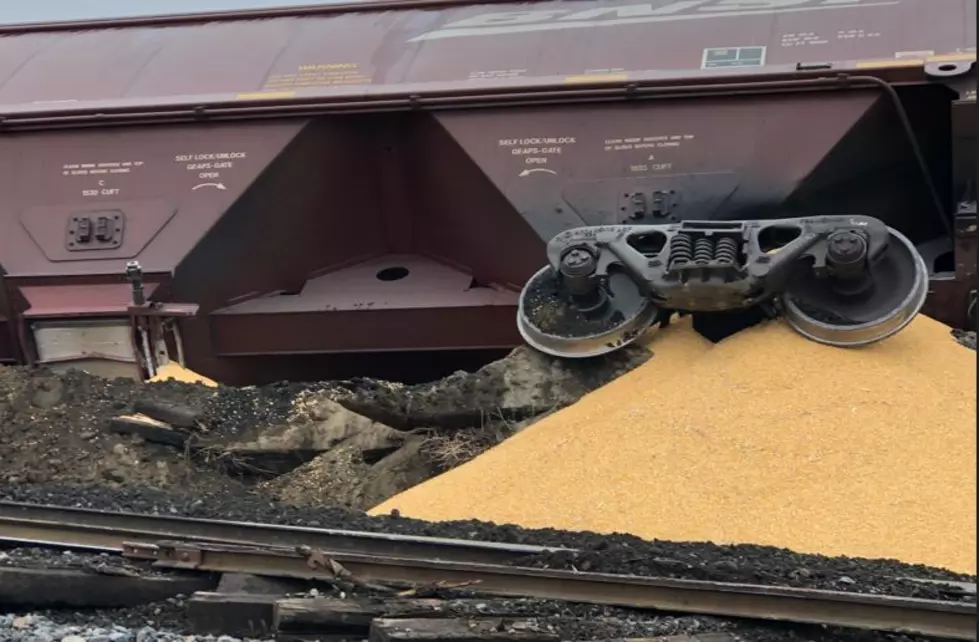 No Cause Revealed Yet in Kennewick Train Derailment
Kennewick train derail (Kennewick Fire chief Chad Michael Twitter)
As of Tuesday morning, no word as to what triggered a six-car train derailment in Kennewick on New Year's Day.
 Six cars flip off the track west of Fruitland street
Around 11:20 AM, the train was headed west making its way past the Zintel Creek Golf Course, and under the Highway 395 underpass.
According to Kennewick Fire officials and others who responded, six hopper cars loaded with corn abruptly flipped or tipped off the tracks, spilling their cargo.
No one was hurt, and there was no environmental damage, although the load did attract its share of geese and birds.
The cleanup lasted for a number of hours, Burlington Northern-Santa Fe railroad officials continue their investigation.
LET'S GO: The most popular historic sites in America