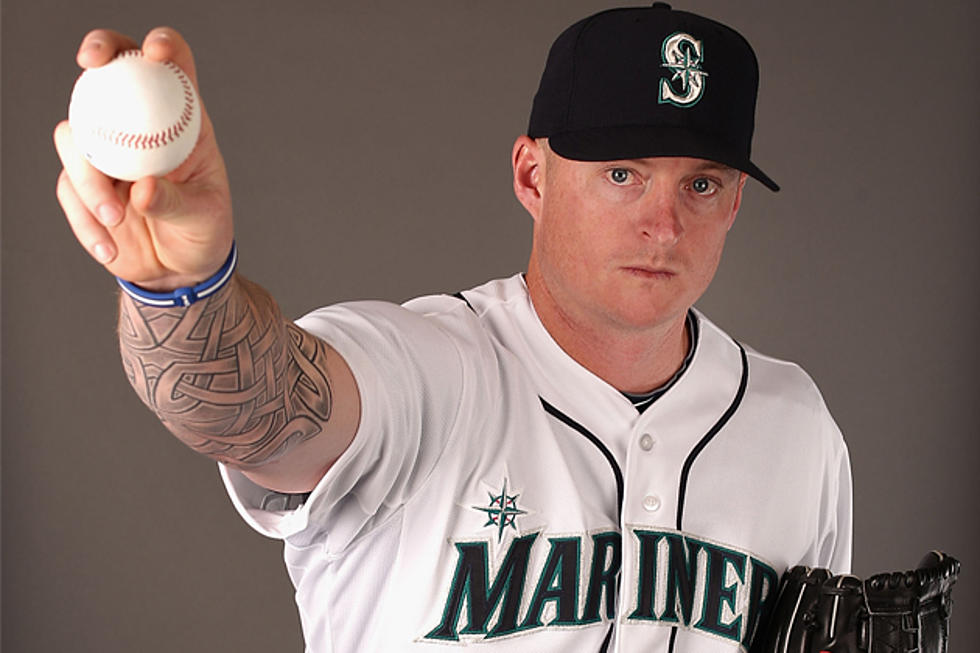 Pasco Native Jeremy Bonderman Makes Seattle Mariners Debut at Spring Training
Photo by Christian Petersen, Getty Images)
He hasn't pitched in a Major League Baseball game since 2010, but the Seattle Mariners were willing to give Jeremy Bonderman a shot to make the rotation. Yesterday, he took the mound against the Los Angeles Angels in the team's fourth spring training game. The 30-year-old right-hander gave up three runs on two hits, including a three-run home run to catcher and Federal Way native Hank Conger. He threw 17 pitches in his lone inning.
They knocked the rust off me. It wasn't what I wanted, but it was good to get out there and get my feet wet again. I look forward to the next opportunity. I'm 100-percent healthy. If I wasn't, I wouldn't be here. I'm not going to put myself through that. I've done that and it's not any fun. I'm healthy and I'm going to do what I can to make this team. Today wasn't a good start, but every day is a new day I'm going to work hard. We have another month left, so we'll see what happens. If at the end of camp they tell me they don't need me, then I'll go home. But I'm hoping I can get some good outings in and make an impression.
Bonderman had Tommy John surgery last April and has struggled with arm injuries since an outstanding 2006 season with the Detroit Tigers.
The Mariners ending up winning today's game by a score of 9-8 and extended their Spring Training record to 3-1. They will play the Milwaukee Brewers tomorrow at 12:05 p.m. with Hisashi Iwakuma and veteran left-hander Joe Saunders making their first start of the spring.