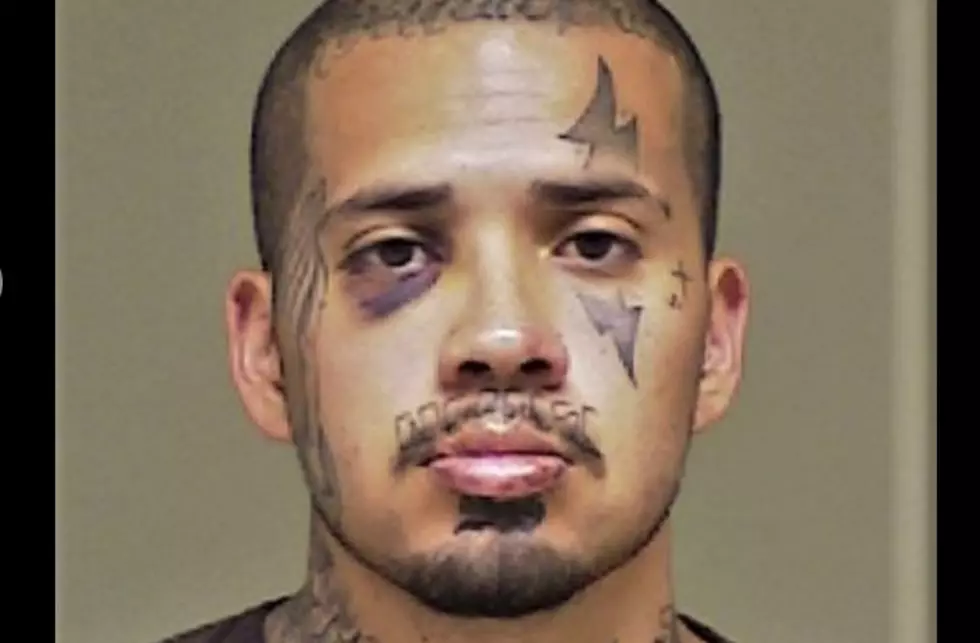 Pasco Police Seeking Suspect Who Has "Freckle" on Neck
Pasco PD says suspect has freckle on neck! (PPD)
The search is on for an early Thursday morning residential burglary suspect, and in their typical hilarious style, the Pasco Police Department noticed he has "a freckle on his neck", a tongue in cheek reference to all his tats.
Javier Calderon, 28, was id'd as the suspect in an incident around 7AM in the 2300 block of West Jay in Pasco Thursday. Charges of Residential Burglary are awaiting him.
During the initial investigation is was believed he had taken up inside a nearby apartment complex, which triggered a large response by SWAT and officers. But then they learned he'd left the premesis before they arrived.
The six hour standoff resulted in a short lockdown of a nearby Pasco elementary school.  Now, if anyone has any information on his whereabouts, they're urged to call (509)-528-0333. All leads can be confidential.