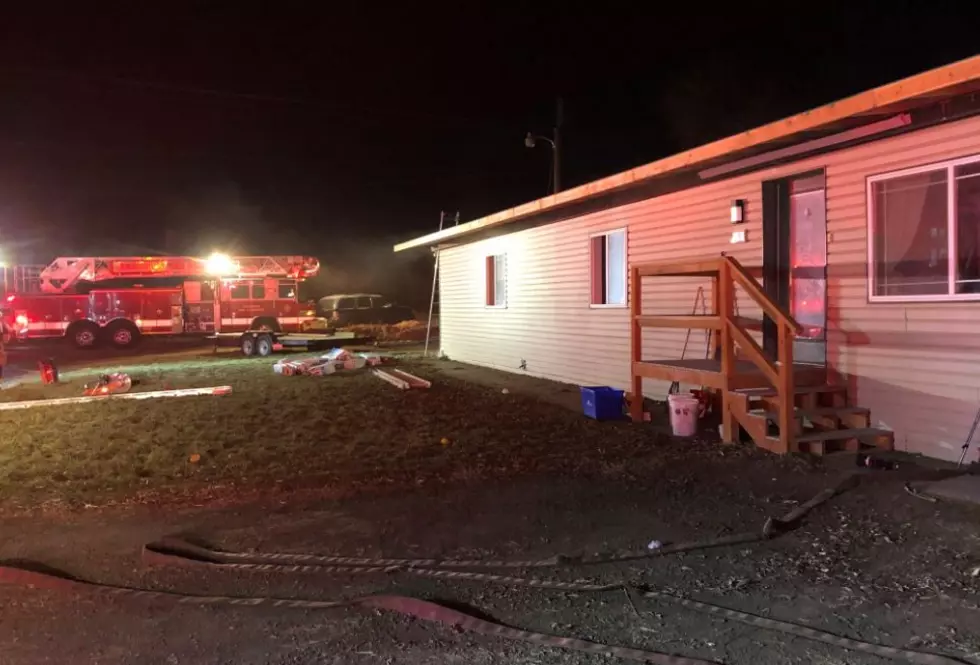 People Displaced by Kennewick Fire Late Wednesday Night
Kennewick fire triggered by newly installed light switch (Kennewick Fire Chief Chad Michael Twitter)
A home in Kennewick will be uninhabitable until wiring can be fixed, say investigators
Three people displaced by Wednesday night fire
According to Kennewick Fire Chief Chad Michael, crews responded to a home at 1408 South Morain around 9:26PM Wednesday night for a report of a fire.
They found smoke billowing from a modular (manufactured) home.  Water was poured onto the side of the home, extinguishing that fire, and crews also had to beat down flames that were coming  from an attic space and inside a wall.
Crews and investigators determined the fire had started in the laundry room before spreading. Michael said the homeowner was also able to minimize some damage by spraying water from a garden hose.
However,  the home will not be liveable until wiring that was damaged can be replaced. It was extensive enough that power to the home had to be shut off.
Three adults were living in the home, all three were able to get out safely.
  Cause of fire was electrical
Michael says investigators and fire crews were able to determine the cause was electrical, the blaze started in the laundry room where a new light switch had been recently installed.
KEEP READING: Scroll to see what the big headlines were the year you were born
Here's a
look at the headlines
that captured the moment, spread the word, and helped shape public opinion over the last 100 years.