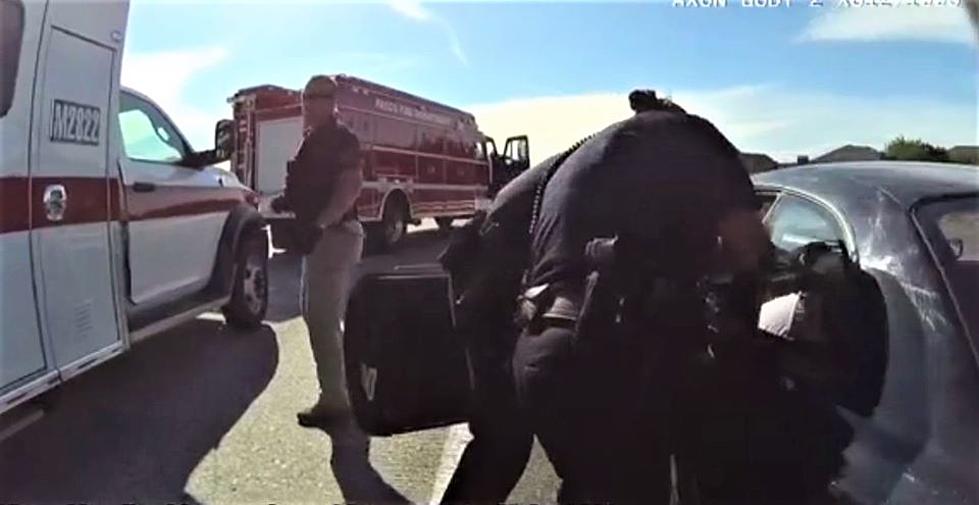 Police–I-182 Drive-By Shooting Was Intentional, Victim Targeted
I-182 drive by shooting investigation continues (Dave Allen-Pasco PD)
An update on last Thursday's drive-by shooting that occurred on I-182 near Pasco.
Around 5:05PM between 20th and Road 68, a victim in a westbound black Toyota was struck by gunfire, the're still in the hospital in the Intensive Care Unit.
Pasco Police say they believe the suspect vehicle was a gold or brownish colored compact car. They also say it appears the victim was targeted and this was not random. Anyone who may have any possible information is urged to call (509)-628-0333. All leads can be confidential.
This image from Pasco Police was taken after officers began to administer aid along with EMS crews. They first had made sure the scene was safe for First Responders.