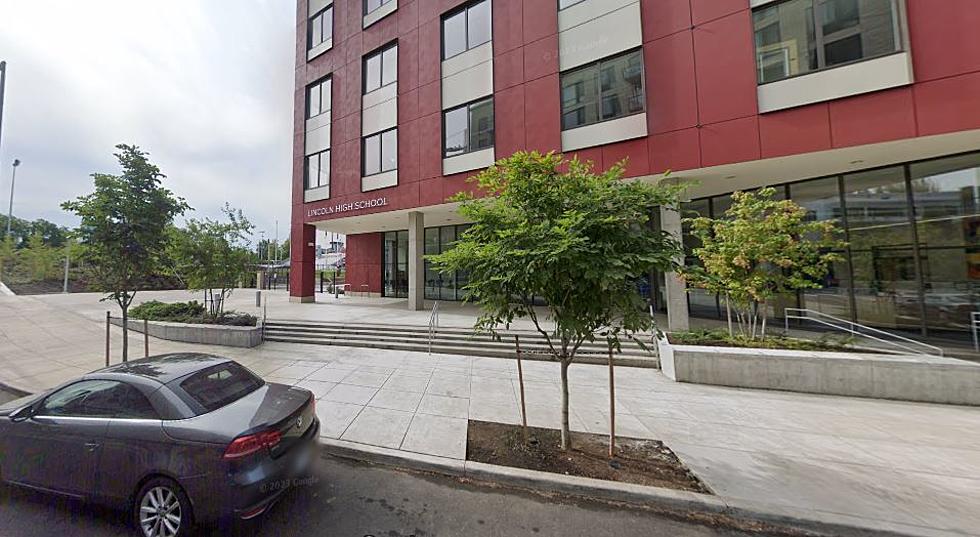 Portland, OR Teachers Go On Strike, 49K Students Out of Class
Lincoln HS Portland OR (google street view)
Unlike in WA state, teacher strikes in Oregon are not illegal, and beginning Wednesday, November 1st, 49,000 Portland city students are out of class.
No deal reached between teachers and the District on a new contract
81 schools from elementary through high school are affected, and after months of negotiation, teachers are headed to the picket lines. At issue are several topics of the three-year contract they are trying to hammer out.
Sources say the teacher's union wants a 23 percent cost of living increase, and other issues include addressing class size, discipline, and the use of district resources to provide housing for some students--according to the Portland School District.
A Facebook message posted by the Portland Association of Teachers read in part:
"It's official: We are on strike to ensure the district meets our demands so that every Portland student can attend a great public school..."
The District has countered with a 10.9 percent cost-of-living increase, which like the teachers' request for 23 percent, would be cumulative over the three-year period.
The teachers union received a proposal from the District Tuesday, but according to reports from CNN, union officials did not expect it to be a suitable package. The decision to strike was made shortly afterward.
 According to OregonLive, the Portland School District says to afford the teachers demands, there would have to be a variety of cuts, including some personnel. This strike will not affect current sports such as football and soccer, or cross country because they are outdoors. But if the strike persists, because schools will be locked, indoor sports could be delayed or canceled outright.
This is the first time teachers in the City of Portland have ever gone on strike.
READ MORE: Here are 50 ways you can improve your work from home lifestyle