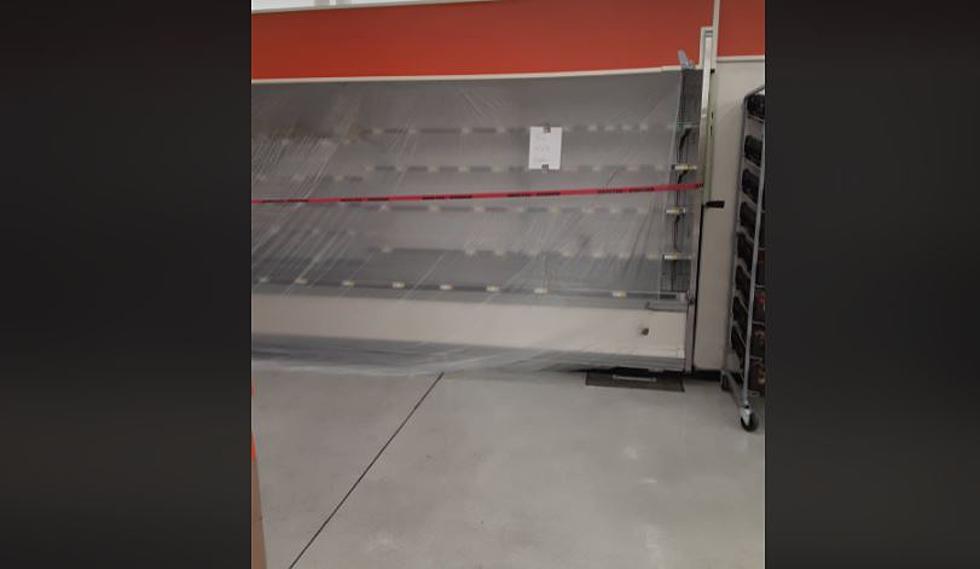 Record Heat Raising Havoc With Local Grocery Store Freezer Systems
Freezer case waiting to be fixed in Tri-Cities (Townsquare media)
If you go into a grocery store and see cardboard boxes cut into 'sheets' and lying on top of frozen food items in freezer cases, or plastic taped across the front, it's due to our heat. Saw that last night in one store.
This picture is from an area grocery store that saw one of their standup freezer cases (non-door kind) that temporarily failed due to compressor issues.
Sources, including Winco and Albertsons, say the extreme 112-113 even 117-degree heat is playing havoc with the rooftop refrigeration systems, and compressors.
Most of the stores in our area are designed to withstand constant operation up to or even above 105-106 degrees, even if the heat reaches those levels for multiple days.
We've had heatwaves before where it crested 100-101 for 7 days straight. But when it reaches 110 or higher, especially the temps we've seen, these systems are just not able to handle the constant record blast.
One source told us most of these systems have water or sprinkler or built-in cooling protection to help on hot days, but they even put extra sprinklers on the roof to cool down the massive systems. That explains why you may be seeing buildings with water running off through the rain gutters. It's because they're trying to cool them down.
Several stores have moved a lot of 'critical' frozen foods into large walk-in or freezer units in the back storage areas and will bring if out when needed.
Cases like these are being strained to the limit.
Other stores are moving frozen items to the back, then rotating them back out at nighttime hours when things cool down a bit.
One source told us places in Arizona, Texas even CA are used to this kind of heat, and their stores are built with the idea it's going to his "120 degrees" every day.
Here in the Columbia Basin, they're built to withstand our heat, but these record upper teen temps are proving to be a problem even for them.
Fortunately, we're going to drop down to the low 100's by the weekend.
TIPS: Here's how you can prepare for power outages