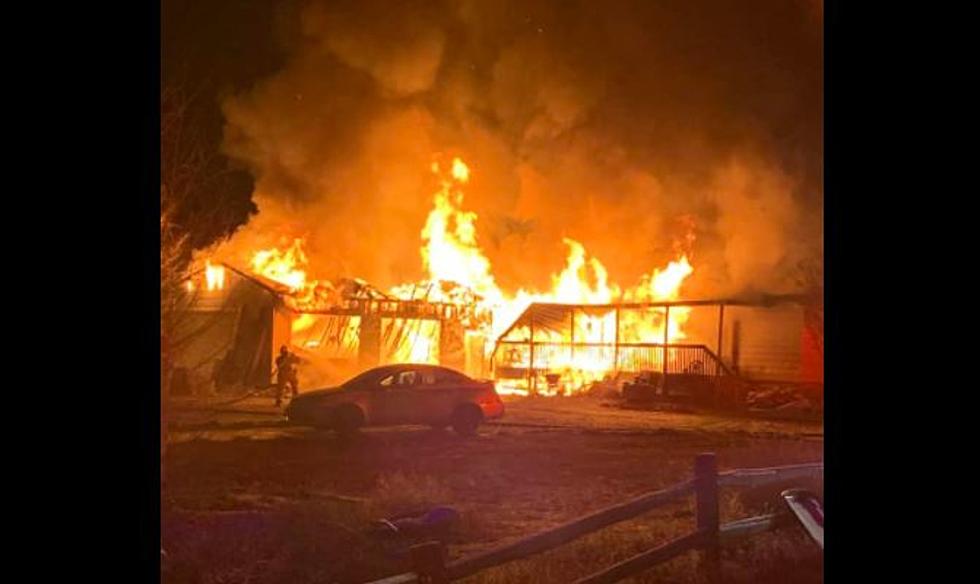 Red Cross, Other Aid Efforts Begin for Family Evicted by Huge House Fire
Actual home burning in West Richland (WRPD)
Red Cross and other relief efforts have begun to help a family displaced just before the holidays.
FIRE CREWS FIND HOME COMPLETELY ENGULFED
Early Saturday morning, around 4:30 AM,  Benton County Fire District 1 and 4 crews as well as those from Richland Fire responded to a home in the 4500 block of Arlington Ave. in West Richland. This photo shows the general area where it occurred.
By the time the call came in and crews scrambled to get there when they arrived the home was completely engulfed in flames as you can see in this photo.
Luckily everyone got out OK and there were no injuries, but the home was basically burned to the ground.
Officials don't yet know what caused the fire, no word as to how many family members have been displaced.
KEEP READING: Scroll to see what the big headlines were the year you were born