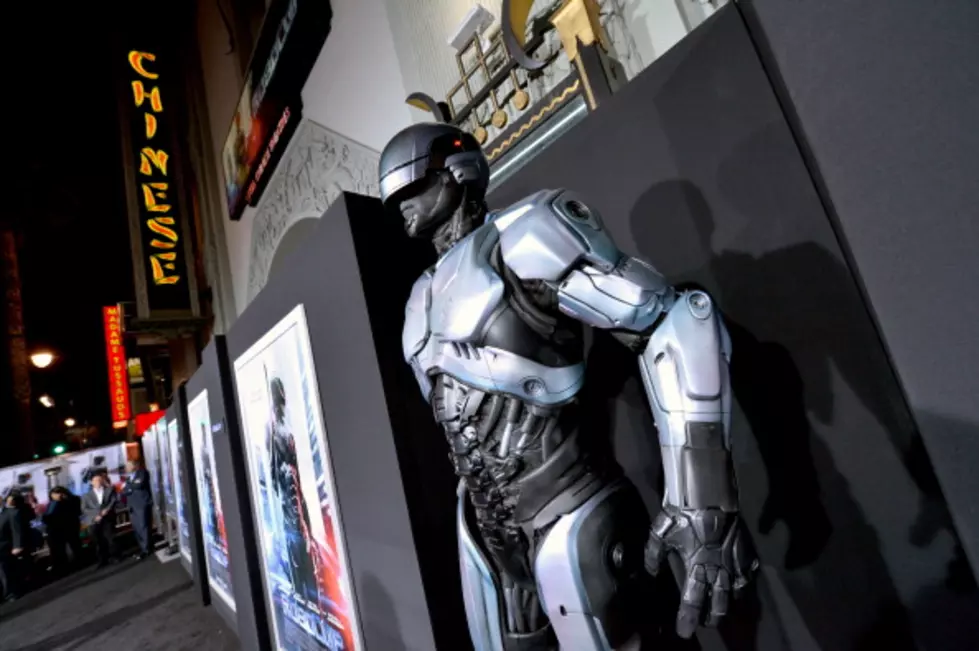 Robocop Not Just a Futuristic Movie Anymore, Goes Into Service in Middle East
Original Robocop (Getty Images)
Some models of robotic police officers are being used in China, and now a 'human like' robot is in service in the Middle East. This one pictured is in China, but now a more human looking unit is working in Dubai.
According to British News service reports, a humanoid police robocop is being used at the Gulf Information Security Expo and Conference in Dubai that will end Monday.
The unit, which can understand six languages and recognize human facial expressions, is one of a number of units that will eventually make up nearly 25% of Dubai's police force in the future.
The unit is equipped with a built-in tablet, so you can even use it to pay fines, report crimes and it can communicate with people and headquarters.
No word if it can terminate undisireables, though.