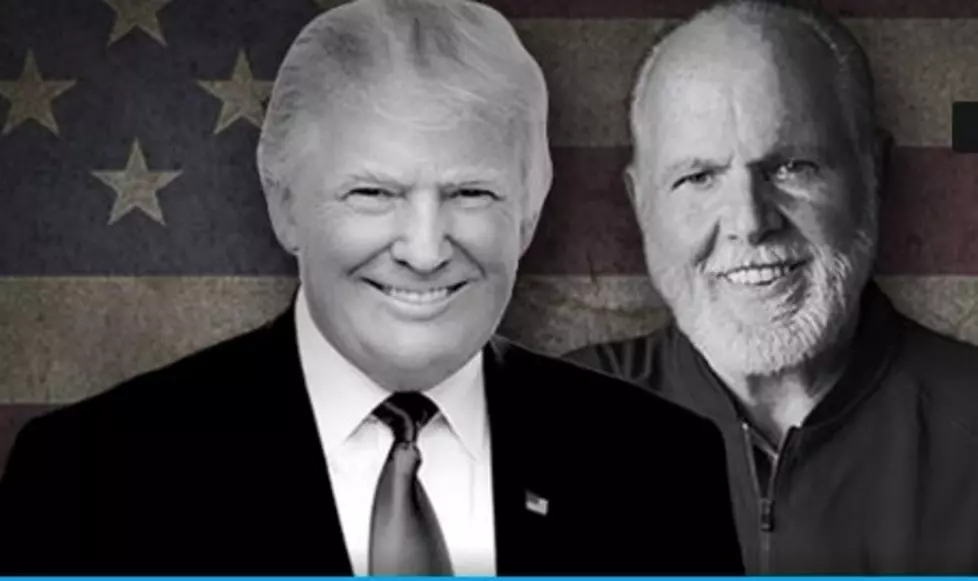 Rush, President Trump, Present Largest Virtual Radio Rally Ever
Premiere Radio Networks, Rush Limbaugh
"Rush Limbaugh will welcome President Donald Trump to the program tomorrow, October 9, to host the largest virtual rally in radio history. Listeners will also have the chance to submit their questions to the President!"
With that announcement from Rush's Radio folks, and an audio clip describing what's taking place Friday Oct.9, Rush Limbaugh and President Trump will be part of this huge rally, and we will have it live as part of the regular Rush Limbaugh Show on Newstalk870.
For more details about how questions can be submitted, and to hear Rush's statement from Thursday morning about the event, click on the button below.
Enter your number to get our free mobile app