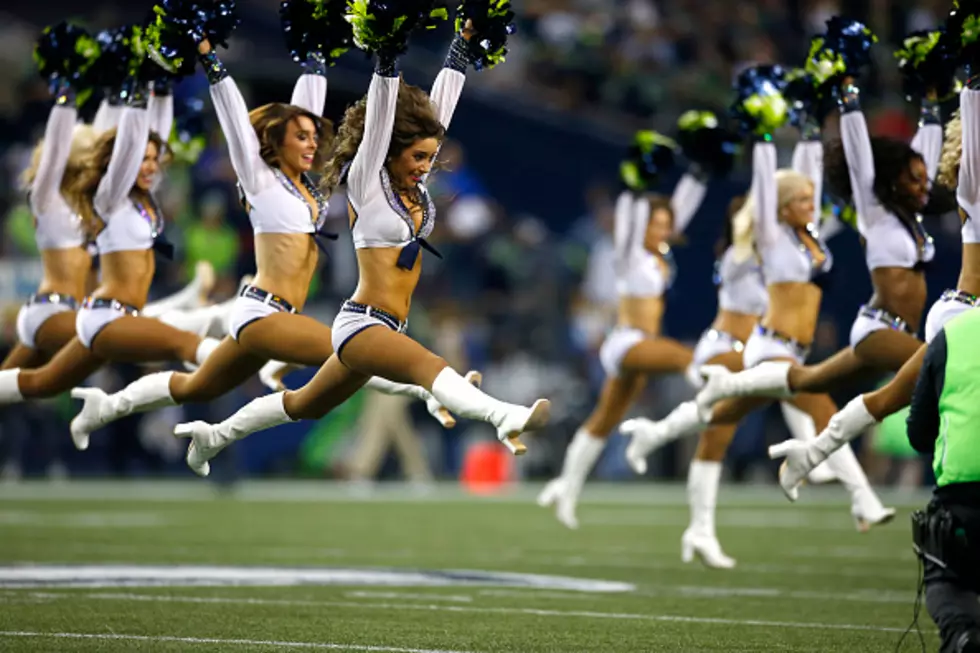 Say Goodbye 'Sea Gals' and Say Hello to New Squad
Getty Images
Football is back in a few months and one of the most famous fixtures of the game is getting a re-branding.
The Sea-Gals are morphing into the Seahawks Dancers with the addition of 8 male dancers to the former Sea-gals Squad for the 2019 season.
According to the Seahawks management, it's a part of a re-branding and evolution for entertainment in the game.
One of the goals is to improve the working conditions for dance squads amid allegations of hostile work environments from around the league.
The new Seahawk Dancers will have a roster of 22 female and 8 male dancers to keep you entertained along the sidelines and during the game.
You can check out more details on the change here.