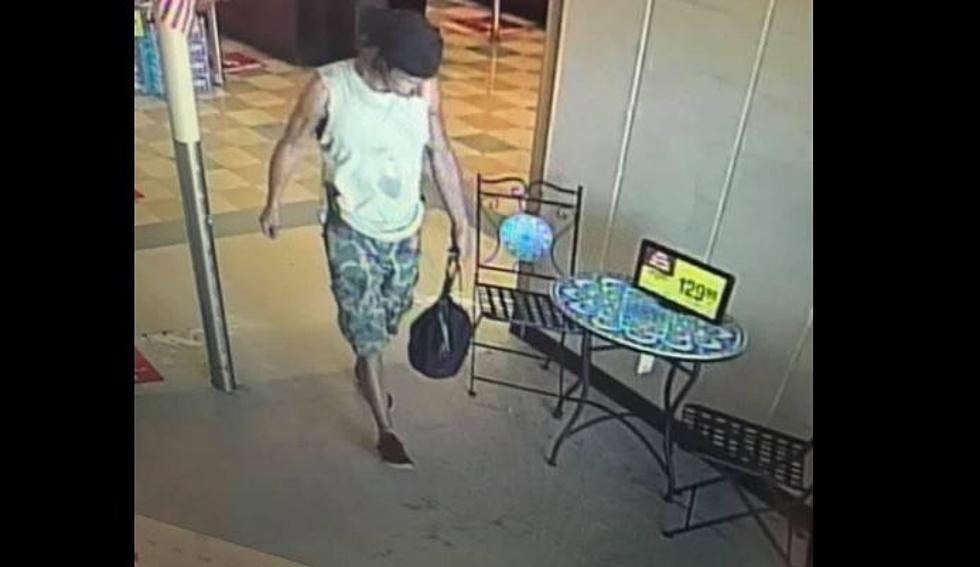 Skinny Suspect Wanted for Theft, Assaulting Store Worker
Albertson's assault suspect (KPD)
Probably knows what he did, judging from his 'eyes-down' vision leaving the store.
Kennewick Police didn't specify the exact date, but put this out a few hours ago. They're seeking to ID this suspect over an alleged theft that escalated into a probable felony.
This guy left the Kennewick Albertsons with some stolen food, then when confronted by a loss prevention officer, allegedly assaulted and fought with him.
The man apparently fled, Police now looking for leads to ID him.  This is the latest in a series of retail thefts that now have escalated criminal charges; because the suspect chose to become violent or physical.
That pretty much elevates it to a felony. The least of his troubles is now 2nd Degree Robbery. Judging from his stature, perhaps it as "chicken" he stole from the deli?
Anyone with any information is urged to call (509)-628-0333. All leads can be confidential.
LOOK: Here are copycat recipes from 20 of the most popular fast food restaurants in America