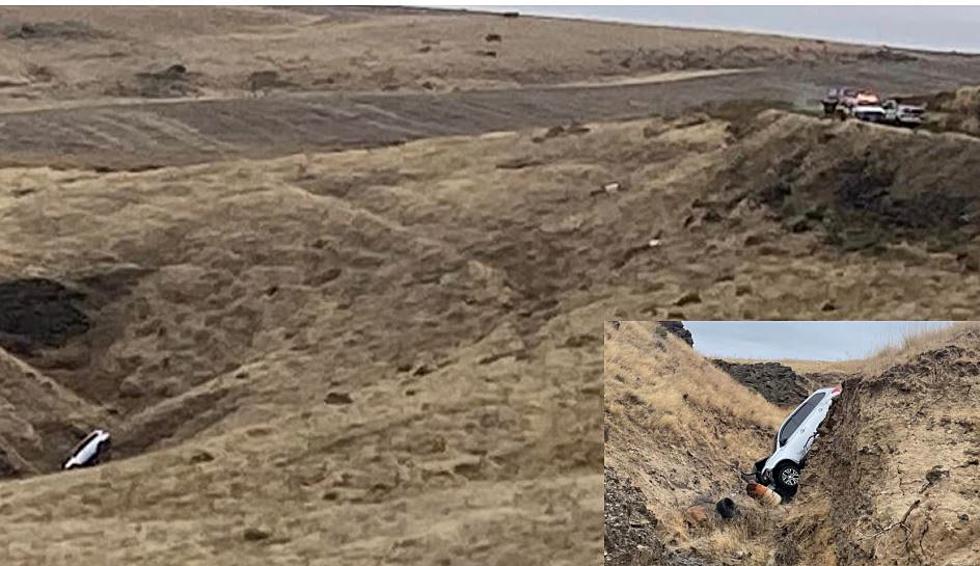 Stolen Car Goes for a Long, Wild Ride West of Prosser
Stolen car in ravine near Prosser (BCSO)
Benton County Deputies and a towing company from Prosser had to spend hours removing a vehicle from a ravine southwest of town. The two images show just how far the vehicle traveled before becoming wedged in the ravine. The emergency vehicles are see in the upper right on the road, the car down in the lower left corner.
Car discovered in ravine Sunday afternoon
The Benton County Sheriff's Office reports this compact SUV was reported by a witness, it was in a ravine near the top of Ward Gap Road near Prosser. It's roughly a six-mile stretch of road that leads south from SR 22, just west of town.
It took the towing company, lots of chains and cables, and several hours to extricate the vehicle, it was unoccupied and BCSO says a check of the plates and VIN showed it was recently reported stolen.
Deputies didn't say where it was stolen from, or how long it was there, the investigation continues.
READ ON: Weird, wild UFO sightings from throughout history