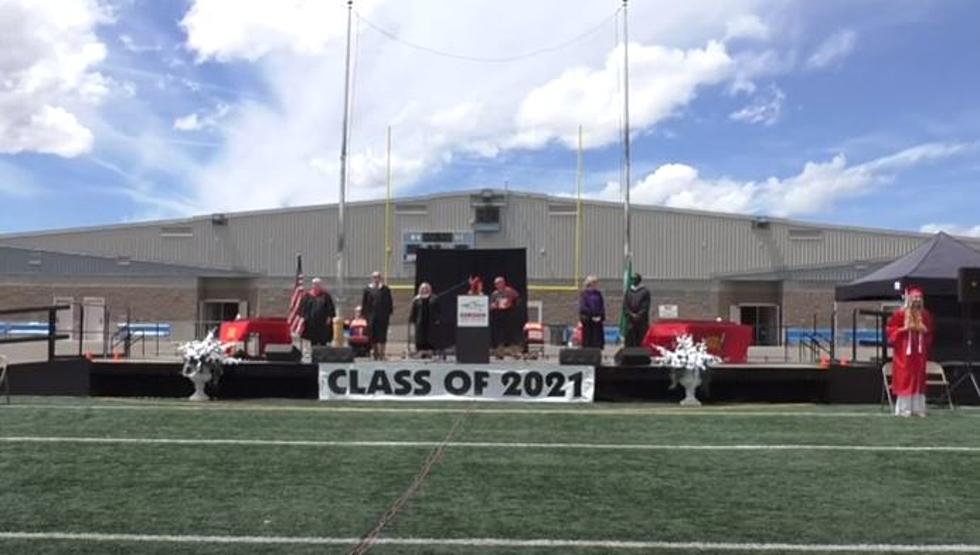 Tech Issue Scuttles KSD On-Line Graduation Streaming
KSD graduations not able to be streamed Saturday (KSD you tube video still KaHS graduation)
Fortunately, the ceremonies are now posted, and can be accessed via the KSD website. But that's of little relief to those who had hoped to watch the respective events at Lampson Stadium Saturday for KaHS, KHS and SHS.
Saturday afternoon, the Kennewick School District sent out an email to media, as well as anyone who subscribes to their email list (parents, students, etc). It read as follows:
 "Graduation Livestreaming Technical Issues.
Unfortunately, we will not be livestreaming the graduation ceremonies today due to technical issues with our livestreaming service. We apologize to anyone watching from at home and from out of town. We are still recording the graduation ceremonies on video and will work to have them uploaded to our website and YouTube as soon as possible. "
The exact issue was not disclosed, it might have been a bandwidth issue as a lot more people were expected to be watching online due to the 8 ticket limit for each senior at each school. HOWEVER, that has not been confirmed.  Sometimes when a huge demand is placed on a delivery system it has trouble handling the capacity.
Due to the ticket limitations of 8 per graduate, a lot more people were expected to watch the ceremonies live online. Traditionally they are held in Kennewick at the Toyota Center, which is jammed to the rafters with as many as 4-5,000 persons for each ceremony for Kamiakin, Kennewick, and Southridge.
However, videos of all KSD graduations are now posted, and can be accessed via the KSD website. To watch any of the KSD ceremonies, click on the button below. It will take you to the KSD page where you can choose which one you wish to see.
KEEP READING: See states hit hardest by COVID-19's impact on tourism