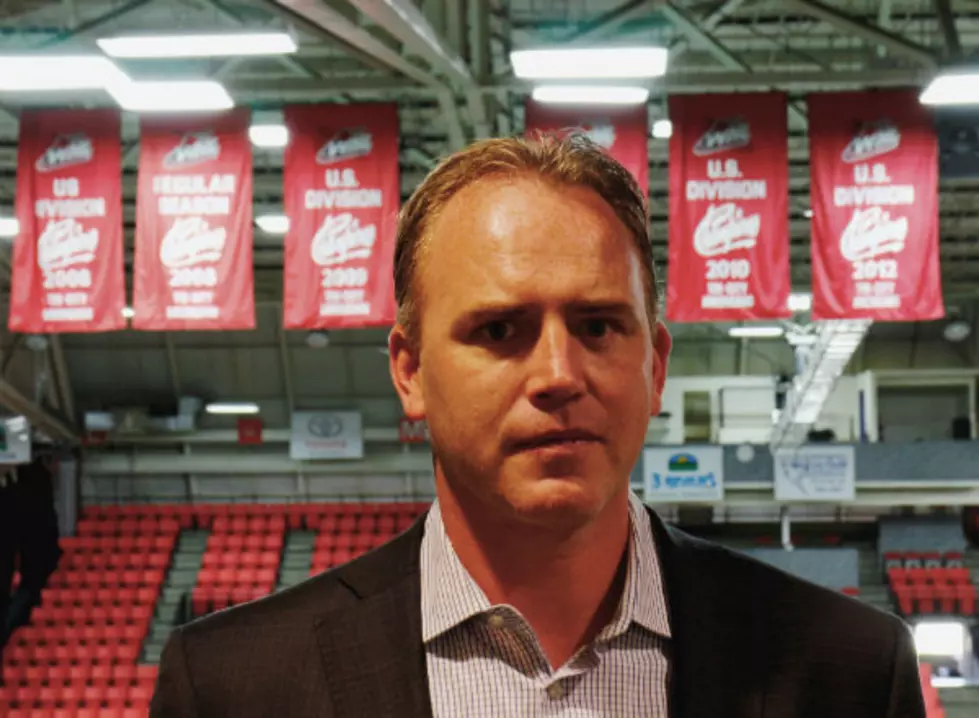 Tri City Americans Coach 'Not Returning' to Team for 2018-19 Season
Head Coach Mike Williamson leaving Americans (Tri City Americans)
In news that sent ripples through the Western Hockey League, and will no doubt surprise Am's fans, Head Coach Mike Williamson has announced he will be leaving the team.
According to the Americans, Williamson said he is going to pursue other opportunities. Williamson coached the Americans to a 145-125-18 record in the regular season, including a thrilling trip to the Western Conference Finals in the 2017-18 season.
GM and Governor Bob Tory issued this statement:
"The Tri-City Americans would like to thank Mike and his family for the four years he has spent with us here in Tri-City. His professionalism, dedication, and work ethic were displayed daily and we wish him and his family nothing but the best in his future endeavors."
Williamson released this statement about his departure:
"My family and I would like to thank the Americans and wish them success in the future. I would also like to thank the fantastic staff, the fans, the Tri-City community, and especially the players that I've had the privilege to work with,"
Nothing is known about what those other opportunities are. Williamson will be missed by many inside and outside the organizations, he is one of the 'good' guys in hockey and the WHL.  Prior to Tri-City, he coached in Portland and Calgary, taking teams deep into the playoffs for a number of seasons.