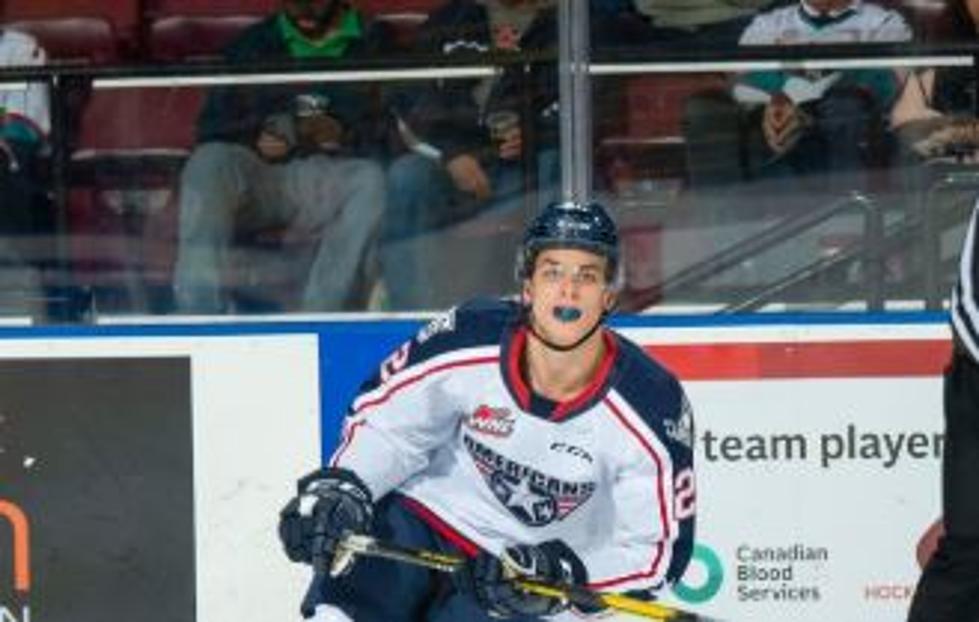 Tri City Americans Will Start Playoffs on Road vs. Prince George
TC Americans (Parker Bell-courtesy TC Ams)
The Tri-City Americans clinched a playoff berth several weeks ago, but now finally know who and where they are playing.
 Americans will begin on the road in Prince George
 According to AmsHockey.com, the Americans and Cougars have played dozens of times over the years but never meet in the post-season. That will change beginning Friday, March 31st, and Saturday, April 1st when the first round of the WHL Playoffs begin. The Cougars are in the British Columbia Division of the Western Conference of the WHL.
The berths were decided when Spokane upset Everett 3-2 while Tri-City was beating Vancouver 5-2 on Sunday. PG was previously 'locked' in 4th place, but the Americans win and Everett's loss means Tri-City gets 5th, while Everett is 6th. They will start their series against #3 Portland.
Tri-City won 3 of the 4 matchups vs. the Cougars this season, one of them in overtime.
The series will be a 2-3-2, first two games in PG, then three in Tri-Cities. If necessary games 6-7 of the best of 7 series would be on the road in PG. From Am's Hockey.com:
| | | | | | |
| --- | --- | --- | --- | --- | --- |
| Game | Date | Away | Home | Time |   |
| 1 | March 31, 2023 | Tri-City | Prince George | 7:00 p.m. PT |   |
| 2 | April 1, 2023 | Tri-City | Prince George | 6:00 p.m. PT |   |
| 3 | April 4, 2023 | Prince George | Tri-City | 7:05 p.m. PT |   |
| 4 | April 5, 2023 | Prince George | Tri-City | 7:05 p.m. PT |   |
| 5 | April 7, 2023 | Prince George | Tri-City | 7:05 p.m. PT | * |
| 6 | April 9, 2023 | Tri-City | Prince George | 6:00 p.m. PT | * |
| 7 | April 11, 2023 | Tri-City | Prince George | 7:00 p.m. PT | * |
* – if necessary
For more details about how the two clubs match up, click here to go to amshockey.com