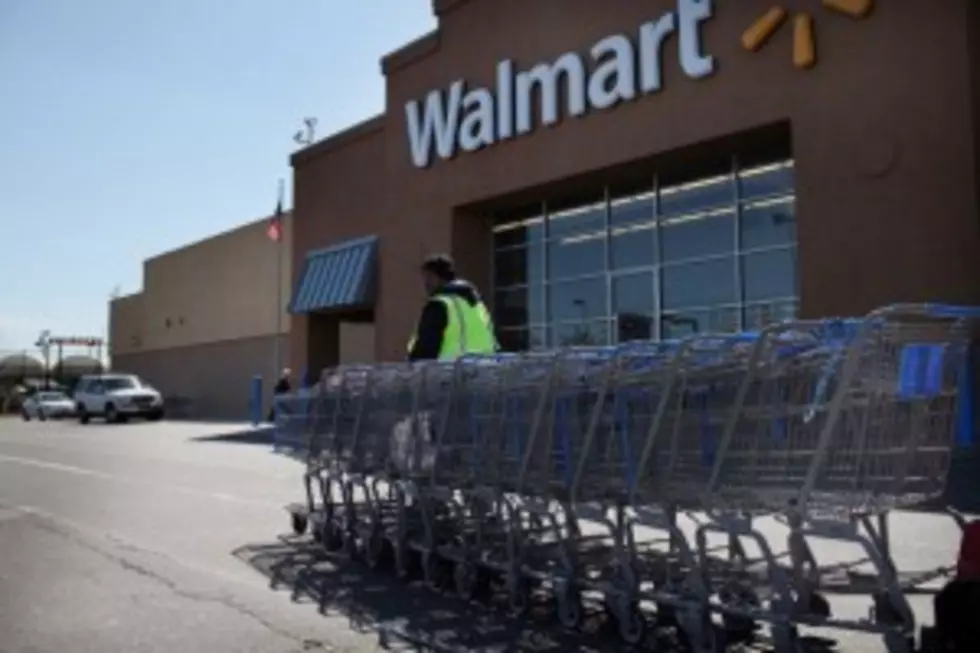 Wal-Mart Fires Back At Strike Plans-Labor Union For Alleged Illegal Activities
(Photo by Spencer Platt/Getty Images)
Just ahead of the busiest retail weekend of the year, Wal-Mart has a filed legal complaint against a union.The retail giant has filed a complaint with the National Labor Relations Board against the United Food and Commercial Workers International Union, claiming their staging strikes and protests are creating "an environment that could directly and adversely impact our customers and associates."
The NLRB will act upon two issues: if the workers are picketing, and if it's an attempt by the UFCW to unionize the workers, both of which are illegal.  Wal-Mart officials stress these actions represent only a small fraction of the over one million workers at the company.   Some Wal-Mart officials believe the UFCW is trying to use the disgruntled workers to "bait" or coerce Wal-Mart into allowing their workers to become unionized.
Some workers who have been active in attempting to persuade Wal-Mart to allow workers to join labor unions, such as the UFCW, claim they have been fired in an attempt to stop organizing.   Wal-Mart filed it's grievance with the Labor Relations Board because it does not recognize the UFCW, nor has it allowed it's workers to join it.    While the percentage of striking workers and organizers remains very small compared to the rest of the Wal-Mart workforce,  for a number of years the company has been plagued with complaints about working conditions,  schedule manipulations, and quashing worker input about these issues.
Supporters of Wal-Mart say this is a precedent-setting showdown,  a labor union attempting to use workers in a non-union company to be so disruptive the business will be "forced" to allow it's workers to unionize.  How widely these "strikes" spread on Black Friday remains to be seen, and we will find out if they affect Eastern Washington and Oregon on the busiest retail weekend of the year.