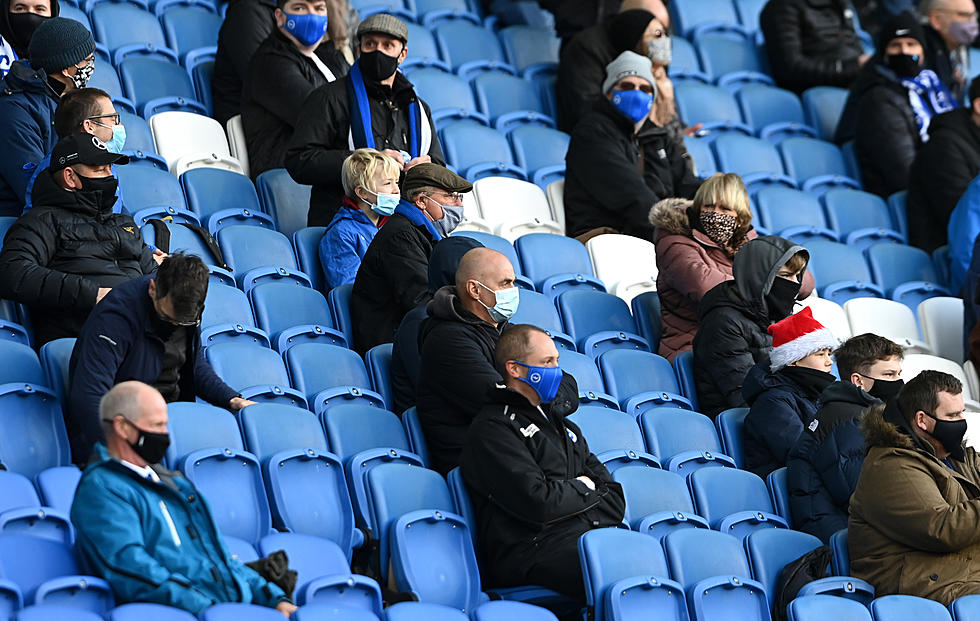 Wanna See the Kraken? It Requires a Vaxin'. Hawks, Sounders, Too
Getty Images
The Seattle Kraken announced today (September 7) that any spectator wishing to attend a game when the team plays in their inaugural season at Climate Pledge Arena will need to not only wear a face mask inside the arena but also show proof of vaccination against the coronavirus on a mobile app.

The policy was revealed in a series of posts on social media.
Two of Seattle's other major sports teams, the Seahawks of the NFL and the Sounders of MLS quickly followed suit in announcements of their own today as well.
The Seattle Seahawks followed suit but with a slightly less-restrictive COVID-19 policy:
Lumen Field's other tenant, the Seattle Sounders Football Club, also announced a change in COVID policy:
In a press release, Lumen Field said that they are "further implementing a vaccination verification requirement for all stadium guests beginning with the Seahawks' first regular-season home game on September 19. This verification program affects all events at Lumen Field, including Seahawks games, Sounders FC matches and any other stadium programming such as concerts or events."
UPDATE:
Social media is already awash with reactions of fans in support of, and entirely against, the latest announcements by the teams. Some fans have claimed to want a refund on their game tickets and/or season tickets because they do not agree with the decisions.
Wherever one lies on the topic of mandatory vaccines, I think it is worth noting that not everybody owns a smartphone either. That, apparently, is now a de facto mandate as well to attend a game. As someone with a father in his middle 70s that chooses to not own a smartphone (despite the fact that he is, indeed, vaccinated) seems a little unfair to me should he want to go to a Kraken, Seahawks or Sounders game.
KEEP READING: See how sports around the world have been impacted by the coronavirus