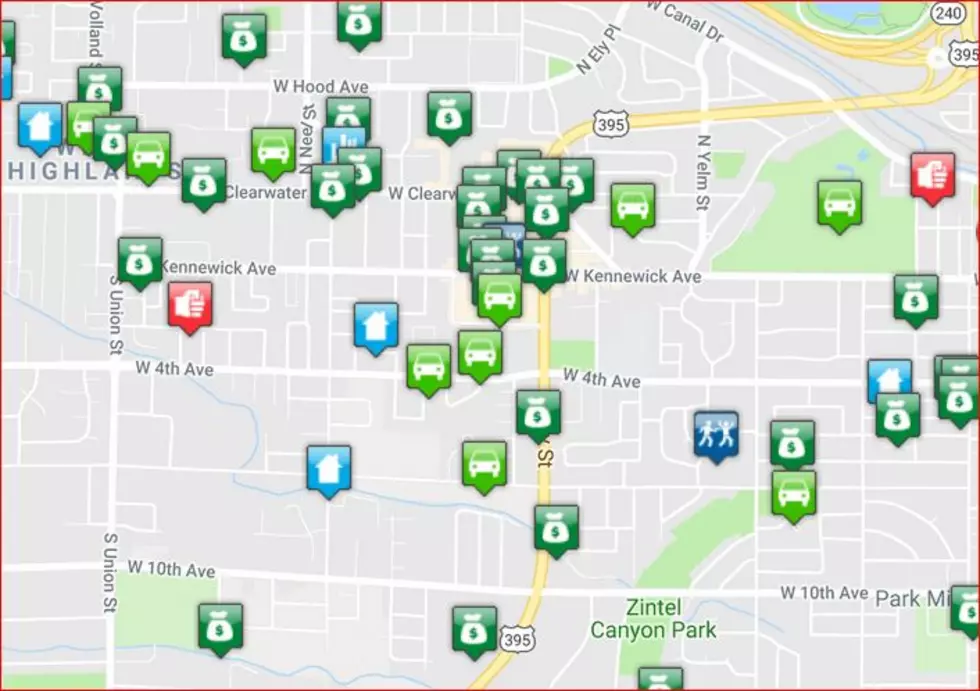 Want to See Where Crimes Are Near You? Check This Out!
New website can pinpoint crimes in your city, area, even block (Richland police)
If you want to really zero in on where crimes are occuring in your neighborhood, or city, check this out!
Richland Police recently share this website that allows you to program in data and it gives you fascinating breakdowns and maps of what's going on.
It's called the LexisNexis Community Crime map, and just for fun we zeroed in on our area where we live in Kennewick. Wow!  The map is coded with different colors, which indicate the types of offenses that have occurred.
From what we saw, the vast majority were auto thefts, thefts, followed by burglaries. There were a few assaults sprinkled in a well.  If you enter your address, you are pinpointed and can click on the crimes nearby for a brief description of what happened.