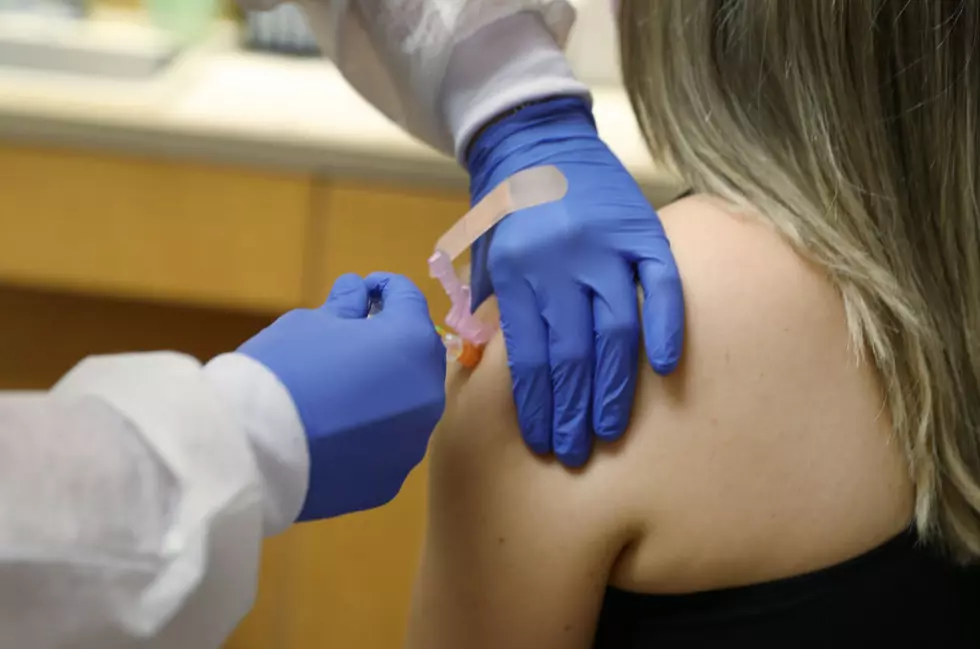 WSDOH Official: Flu Vaccine Should be Considered "Essential" This Year
Getty Images
According to Dr. Kathy Lofy, Washington State Health Officer, "everyone" should get the flu shot this year.
Lofy, by the way, is one of the people, along with Sec. of Health Jon Wiesman, who help set Inslee's COVID-19 policies by way of the WSDOH.
"Think of it as essential to get a flu vaccine this year," she said in a release Tuesday Sept. 29.  The WSDOH says everyone six months or older should get the vaccine.
Officials say flu season would bring with it another "unwanted visitor" in referring to the flu. While we do not yet have a COVID vaccine, say officials, we do have one for the flu.
However, given the current state of COVID-19, pushing the flu vaccine might be a hard sell for some. There could be a number of people who are far less likely to heed advice from the WSDOH after the way the COVID crisis has been handled; from confusing mixed messaging over precautions, to issues accurately reporting and tracking COVID case data, to a number of other related issues. The public health trust issue will definitely influence some people as to whether they will take health department advice.
According to the CDC, based upon data 2018-2019,  we find children ages 6 months to four years get the flu shot at least 73 percent of the time. That number drops significantly to 52 percent for children 12-17.
For adults, it's even more prominent. 68 percent of adults 65 and over get the flu shot, that number drops to 34 percent for adults 18-49. The overall adult flu shot rate, according to the  CDC, was 47.3 percent.
We could see increases of those percentages especially among elderly persons, and those with compromised immune systems this year, due to COVID. But the jury is still out on the rest of the general population.