Report a Lost or Found Pet!
We are starting a feature to help people find their lost pets or help those who have found pets, locate the owners who have lost them.
Please fill out the forms and send pics and we will try out best to help you and our furry friends out there find where they belong!
Help find Elvis
Elvis is white with tan spots. He's a Jack Russel Chihuahua mix, he is fixed and very playful, was lost on May 25th and we miss him so much! We won't give up. If you find him, call Mariah at (509)440-9062 or email msnowardt1991@gmail.com.
Help find Chance Still looking for my dog Chance. Lost in Pasco, WA near Pasco High School. He had no collar on but he is chipped so Animal Control can identify him. He is missed and we are searching for him. There is a REWARD for him. Please help find Chance. Thank you everyone!!! If you find him call Olivia at (509)366-7753 or email omontez1@hotmail.com.
Help find Jasmine
Jasmine is a black full-size lab. A little chunky. Sweet girl. If you find her contact Allysha at (509) 378-1951 or email gamblam@yahoo.com.
Help find Riley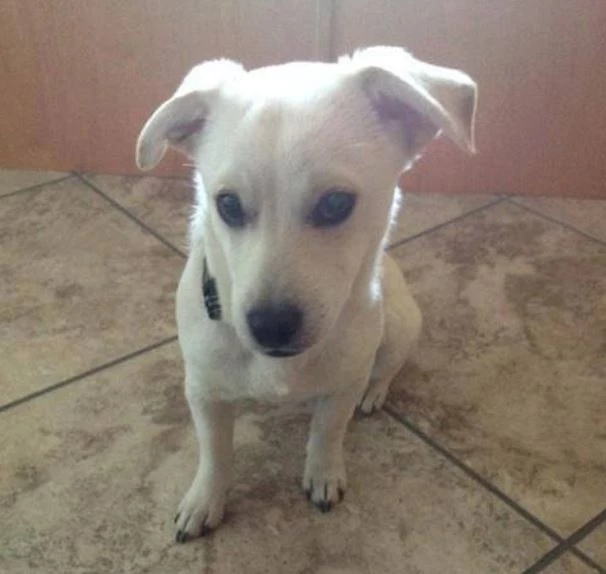 Hello. My dog Riley went missing this evening in the Cottonwood area of Richland. He wasn't wearing a collar and isn't chipped. If someone finds him will you please let me know! Either call (509) 374-4235 or email operations@bfhs.com.
FOUND!
Stephanie has found a small, black, unneutered male, long-haired Chihuahua mix. He was found in the Big Lots parking lot off 10th Ave. and 395. If you recognize him call (509)727-0632 or email srober03@gmail.com.
FOUND! This black and white female pup was found at the EXXON gasoline station on Washington street in Kennewick. The dog would not leave the store like if it was waiting for the owner. seems like the dog recognizes the store. If you know the dog or its owner give me call (509) 531-9631 or email me buggaboo.2@charter.net
Help Find Paget
She is mainly black with a white patch on her chest and brindle color on her paws. She is a a Chihuahua mix . She had no collar on. We live in Swift and Thayer area in Richland. Please help us find her. Can contact me at my email Tommimcdaid@yahoo.com
Help find Dodge
!
Dodge disappeared from his home 725 E Elm St. in Othello. We are willing to give a reward for the return and safety of our family dog. If seen or found please give me a call at (509) 770-4695 or email legalgirl09@gmail.com