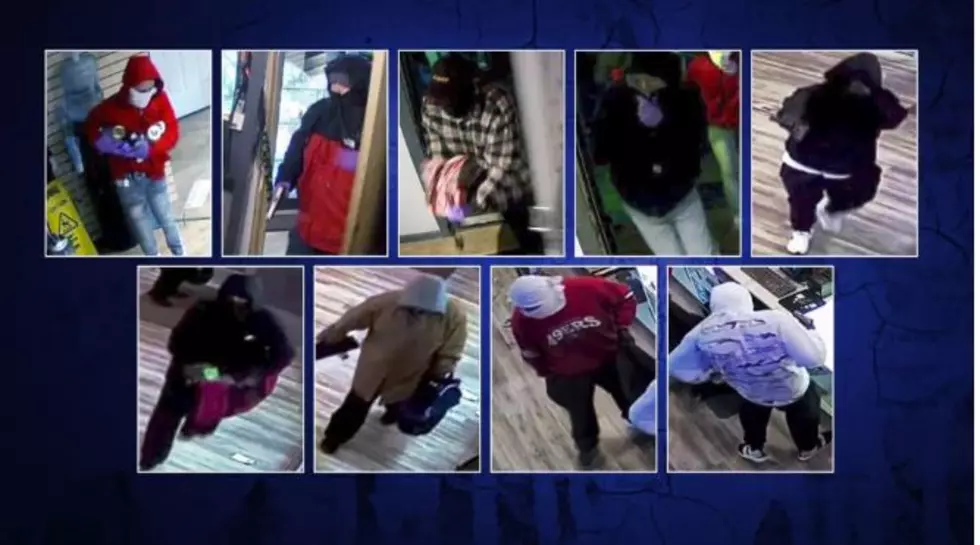 9 Pot Shop Robbery Suspects Sought in 2 Yakima Store Hits
9 suspects sought in 2 pot shop robberies (Q13 Fox TV Washington's Most wanted)
Their speed and bravado was so shocking, they've made Washington's Most Wanted TV show.
Yakima County Deputies and other law enforcement officials are searching for what they believe are 9 different suspects who are suspected of working together in two pot shop robberies. Not all 9 were involved in each, but similarities between the two make officials think they're part of the same group or gang.
Authorities say hold ups at the Station 420 in Union Gap on January 27th and the Slow Burn Shop on 40th in Yakima February 9th.
In both cases, the suspects came racing in, some displaying guns, and quickly forced workers and patrons down to the floor. They also broke merchandise in their haste, and cause considerable damage in the Union Gap hit. Officials say in that one they were in and out in 42 seconds. In the Yakima robbery, one of the suspects fired several rounds at the nearby Subway Restaurant, shattering a window, but fortunately it was not open at the time. During one of the incidents a gun was discharged inside the store, but officials think it was on 'accident.'
The Union Gap incident occurred around 8:30PM, the Yakima one authorities didn't say. In both cases, the suspects grabbed cash from the register and bags of pot. Both stores are offering a $10K reward leading for information to the apprehension of the suspects.
For more details on the incidents, and the numbers to report information, click on the button below.