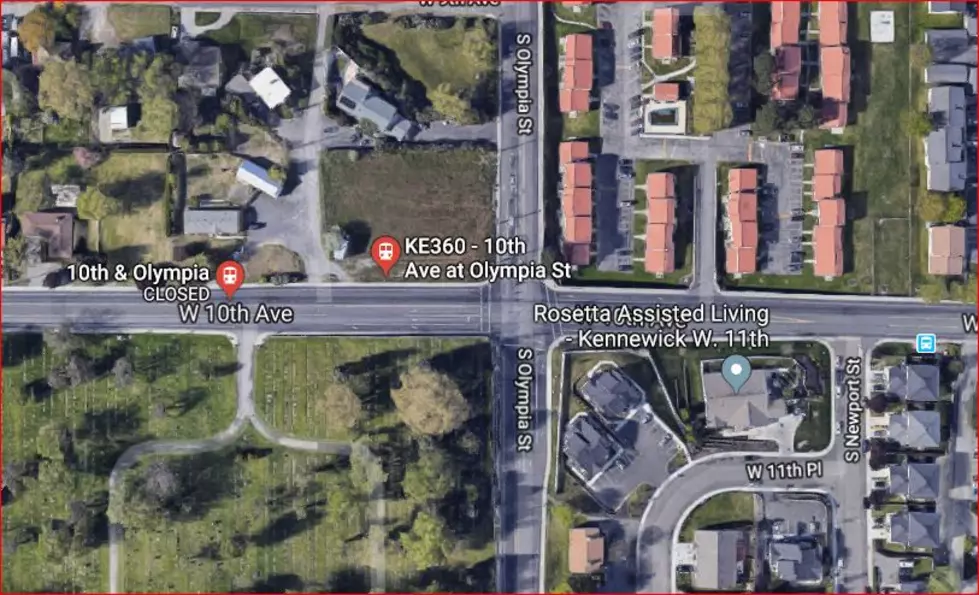 Autopsy "Inconclusive" For Man Who Died After Police Confrontation
Area near 10th and Olympia where man was found (Google maps)
Results of an autopsy done on a man who died after a brief confrontation with Kennewick police were "inconclusive" according to the Benton County Coroner.
According to the police report, Garza began to display abnormal behavior, and the officer noticed a knife "on or near" him. Garza refused to respond to commands, and a Taser was deployed. However, according to physical evidence, it did not appear to work.  The report says Garza then began to calm down somewhat and was transported to Trios Southridge ER. However his condition worsened and he later died at the hospital.
Per KPD protocol, Early-Thomas was placed on leave, interviewed by the Special Investigations Unit, and has since returned to duty.
Toxicology results are expected within a couple of weeks, they were sent to a private lab due to a 5 month backlog at the state crime lab. It is hoped these will provide information as to what was ailing Garza and caused his death, as the autopsy was "inconclusive."  The investigation continues.