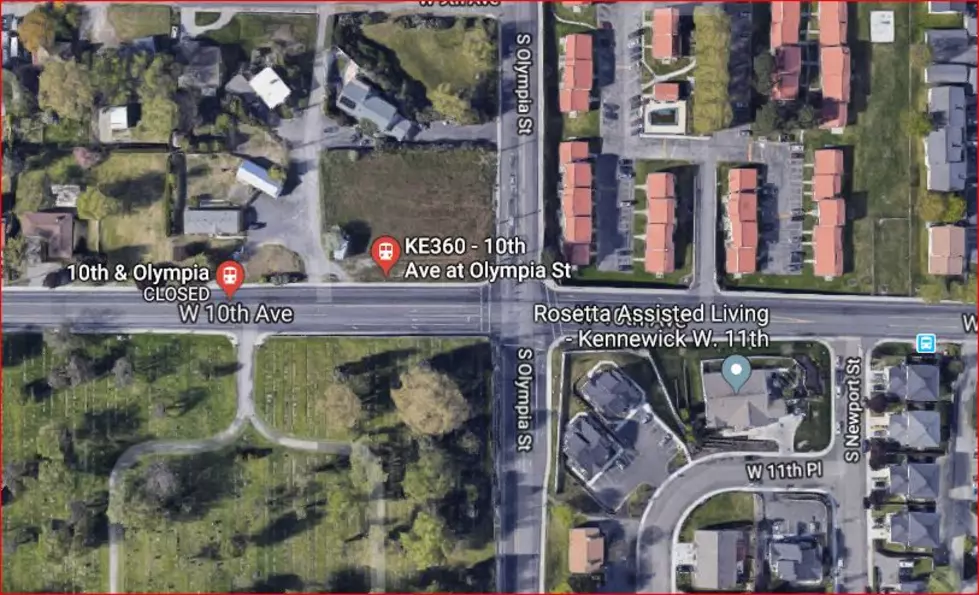 Authorities Awaiting Toxicology on Man Who Died After Police Confrontation
toxicology on man who confronted police, then deteriorated and died (Google street view)
Due to the 5 month backup at the state crime lab, the toxicology tests on a suspect who died at an area hospital have been sent to a private lab.
Last Thursday, Kennewick police responded to a report of a man who was in what witnesses said was 'medical distress' near West 10th and Olympia Streets.
However, when officers and EMS arrived, 27-year-old Nicolas Jesus Garza had a knife, and refused to respond to or follow commands. One officer deployed a Taser, but officers say it did not work. However, his condition rapidly deteriorated, and he was rushed to Trios Southridge ER, where he died a short time later.
Toxicology work was done on him, initial examinations showed no visible trauma, and no effects from the Taser. Officials say it will be 2-3 weeks before the results are available.  No other information was available as to what happened prior to his being at the location, or what led up to his issues.