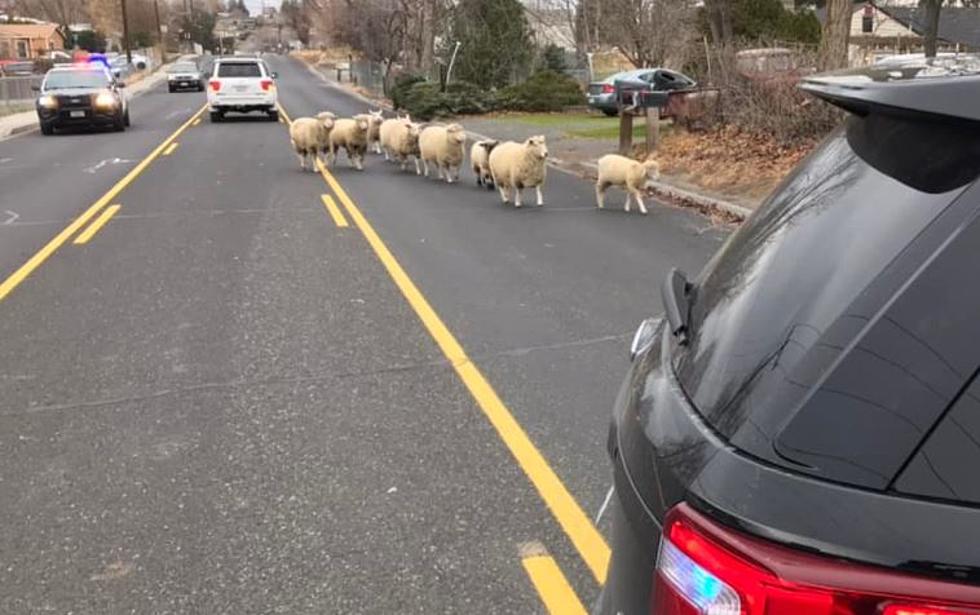 Baaaad Wayward Sheep Rounded up by Kennewick Police
Kennewick sheep take advantage of blown over gate (KPD)
Who says sheep are not so bright?
THEY KNEW HOW TO GET OUT WHEN THE GATE FELL
Perhaps they are a little lazy or appear to be unobservant. But these sheep in Kennewick over the weekend decided it was time for a stroll.
Kennewick Police reported over a dozen sheep in the vicinity of 27th Ave. in East Kennewick were out for a leisurely walk after our gale-force winds blew down a gate to their enclosure.
Some funny pics posted by KPD show police cars trying to surround or 'shepherd' the woolly wanderers to keep them from getting hit by cars.
   THE GOOD NEWS?
The sheep were all successfully returned to their owners, but not before they had manicured a number of their neighbor's lawns. The wind blew over their gate, but it has since been repaired.
As one person commented when Police share this on their Facebook page, "Merry Christmas to Ewe...!"
LOOK: 30 fascinating facts about sleep in the animal kingdom