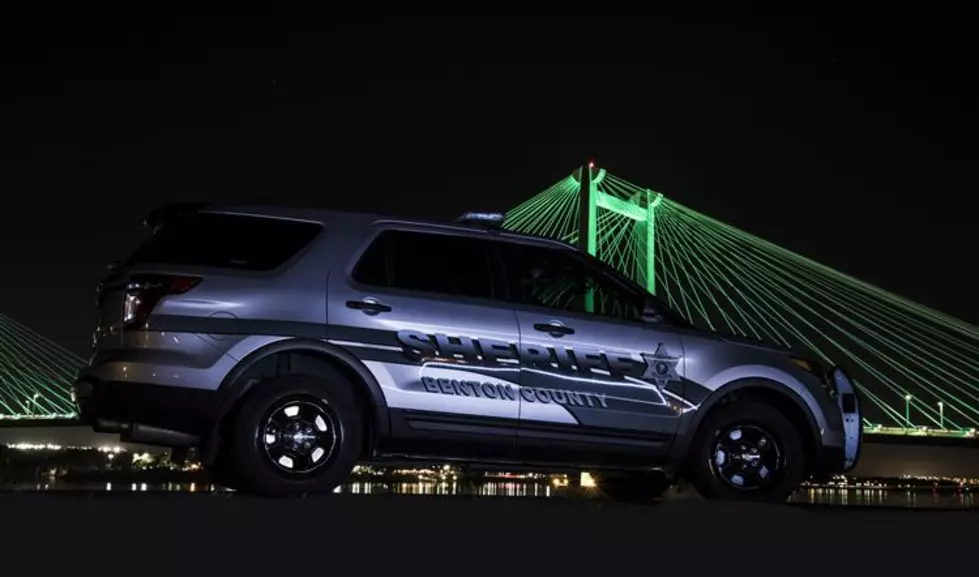 Benton Commissioners Vote to 'Take' Jail Control from Sheriff
Benton County Sheriff's Department
In a shocking move, 2 of 3 Benton County Commissioners have voted to take control of the Benton County jail away from Sheriff Jerry Hatcher.
Commissioners James Beaver and Jerome Delvin voted yes Tuesday, while Commissioner Shon Small voted no. This move will go into effect at 12:01am Wednesday, Oct. 24.
Few details were released, but it most certainly stems in part from the legal issues suffered by Sheriff Hatcher following accusations of Domestic Abuse, which were then dropped. Hatcher's estranged wife has since walked back against a Protection Order that was granted earlier in October, relating to their pending divorce.
Initially, Hatcher was charged with 4th Degree Domestic Abuse, and Witness Tampering, only to see the charges dropped after new evidence presented by his legal team.  Some claim there is a political effort to 'run' him out of office, others stand by the accusations they believe he committed. But there are other factors involved that date back in time.
Officials claim some outstanding bills, including some to Lourdes Medical Center for mental health purposes, have not been paid despite money being set aside for it. Commissioners also said they believe Hatcher is preoccupied with the legal issues and it would be better to have a 'new' professional manager who would oversee the day to day operations of the jail at the Justice Center.
Some officials have been critical of Hatcher's management of the jail for several years.
Such ideas were first proposed as far back as 2017.