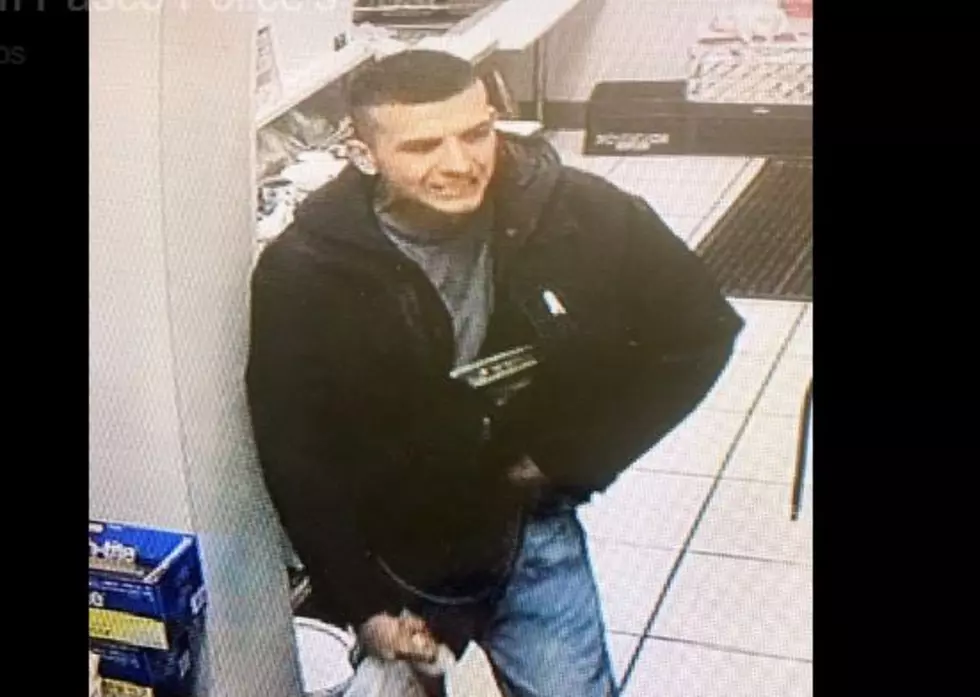 Bold Thief Enters Pasco Market Kitchen to Swipe Purse
Pasco market thief (Pasco police)
The theft occurred Monday December 30, but Pasco Police are seeking help from the public.
Late Monday night around 10:25PM this man entered the La Palma Market/Eatery at 2120 East Lewis, and went to the back kitchen area of the market. He then allegedly stole a purse off the counter there, including the victim's credit cards.
He left in a gray/black two-tone Dodge Neon, with the front license plate on the driver's side dashboard. The vehicle appeared to have paint damage on the roof as well.
Authorities said they hit 'enhance' on their computer system while examining the surveillance footage, but were not able to get a clear enough picture of the license plate. They remind the suspect, as well as anyone else who steals purses and wallets, that use of a stolen credit or debit car is a felony, and separate counts are charged for each time they are used--not just once.
Anyone with any information is urged to call (509)-628-0333. All leads can be confidential.