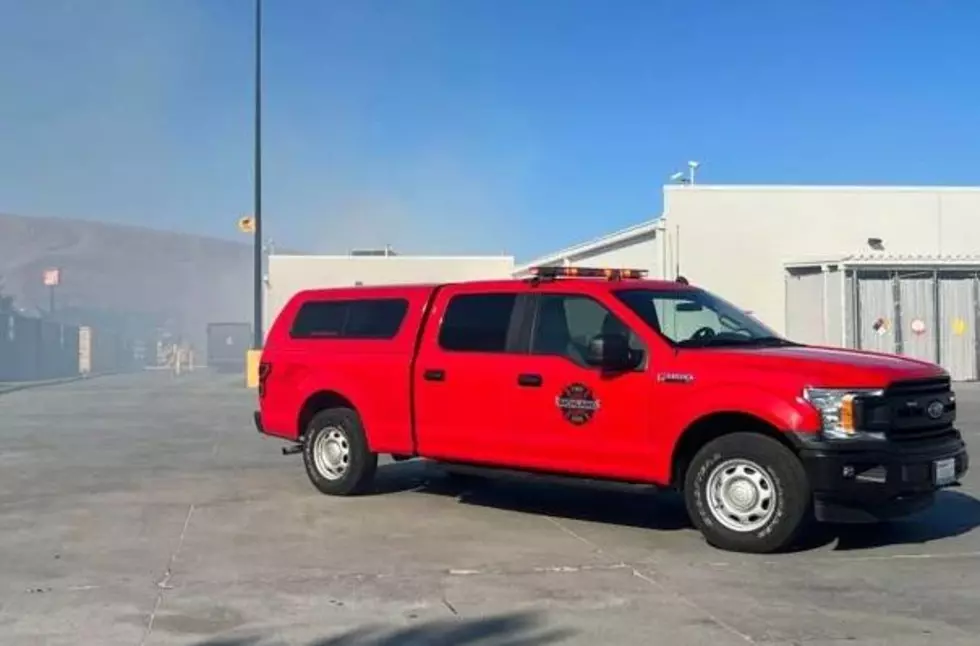 Cardboard Fire Sends Plume High Above Richland Walmart
Walmart fire (KNDU TV)
Richland Police and Fire crews continue to investigate an early Monday morning fire at Walmart on Duportail.  (image courtesy of KNDU NBC TV)
  Fire crews were dispatched to the outside back of the store
According to reports, flames reached as high as 20 feet in the air from the fire, which apparently started in some cargo containers full of packed cardboard.
As you probably know, Walmart recycles its freight boxes (they have it stamped right on the sides). They're bundled tightly into large cube-shaped squares weighing hundreds of pounds.
We don't yet know what triggered the blaze, but it appears multiple cargo containers caught fire. Each is about ten feet tall, loaded with cardboard.
The flames have since been extinguished, and no word if any damage to the loading dock area or back of the store, the investigation continues. No reports of any injuries.
This is the second fire involving an area Walmart in less than two days. Friday evening, a suspect is being sought for a fire they allegedly started in the bath and towel section of the Kennewick store. It was quickly extinguished with little damage.
KEEP LOOKING: See what 50 company logos looked like then and now