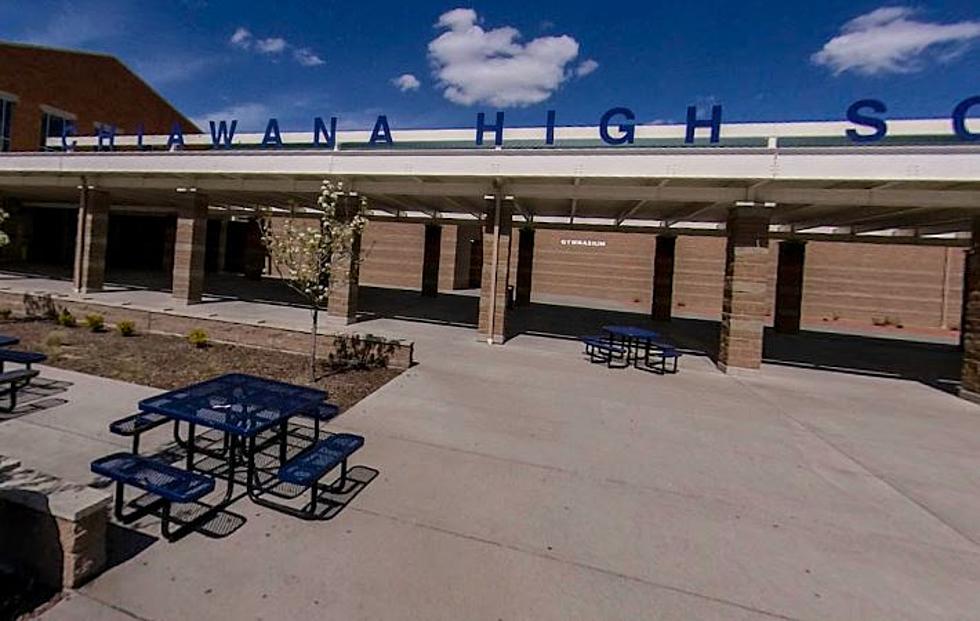 Chiawana Teacher Facing Exploitation Charges, Booked in Jail
Sheriff's Department says charges filed against Pasco SD teacher (Chiawana HS-google street view)
The Benton County Sheriff's Department has just released information Wednesday, April 13, about a Pasco School District employee who's been booked into jail. The employee worked at Chiawana High School, according to the Sheriff's Department.
  Chiawana instructor jailed on sexual exploitation charges
Jeffrey A. Whiston, 43, was investigated beginning April 12th, after a report from a concerned parent. They had sent an email about what they said was an inappropriate meeting between Whiston and a student from CHS.
According to various reports, Whiston lives in Benton City.
According to the Sherif's Department, on April 6th, Deputies learned Whiston allegedly invited a 16-year-old female student to his home for what officials say was a photoshoot.
Deputies say the girl was reportedly asked to pose in sexually suggestive and revealing positions.
 After interviews and investigation, charges brought
Following a series of interviews and investigating Whiston as well as the student, authorities felt they had evidence to file felony sexual exploitation of minor charges.
A thorough check of the Chiawana Staff Directory via Pasco School District does not show any listing now for a Jeffery A. Whiston or anyone else with that last name.  Multiple attempts to search for him came up with this:
The investigation continues.
KEEP READING: Scroll to see what the big headlines were the year you were born