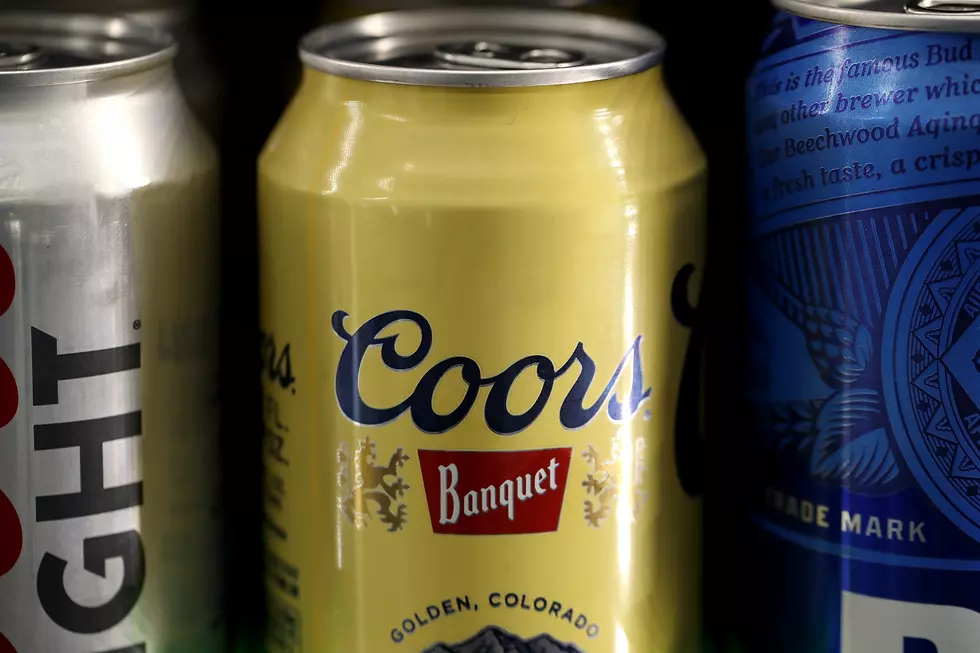 Coors to Make Pot Infused Beer, But Only in Canada
Getty Images
When the word first began to spread that Coors-Molson were going to pursue a 'joint' venture to infuse beer with cannabis, pot fans in the U.S. sat up.
But it will only be north of the border. According to Yahoo.com, the two brewers (who produce beer together on a number of projects) are going to begin offering the cannabis beer when edibles become legal in Canada in 2019.
There's already been ground broken and construction taking place on expanding a large existing brewery that will specialize in this mixed beer, it will begin brewing the first batches in October. These will be 'test' runs to allow the company to test and perfect the product before it goes to market.
According to economic experts, the venture is a business decision, spurred on by watching U.S. beer markets since pot became legal in Washington, Colorado and other states. These experts say, as does a Georgia State University study from 2017, that beer sales are down as much as 20% in areas where recreational pot is legal.
Coors-Molson are hoping to avoid that drop by offering both the alcohol AND the high of pot in one beverage. Canadian beer is known for it's slightly higher alcohol content that U.S. brews, no word on how much cannabis will be included in the mix.
This will also make for very interesting situations for Canadian law enforcement when it comes to impaired driving.