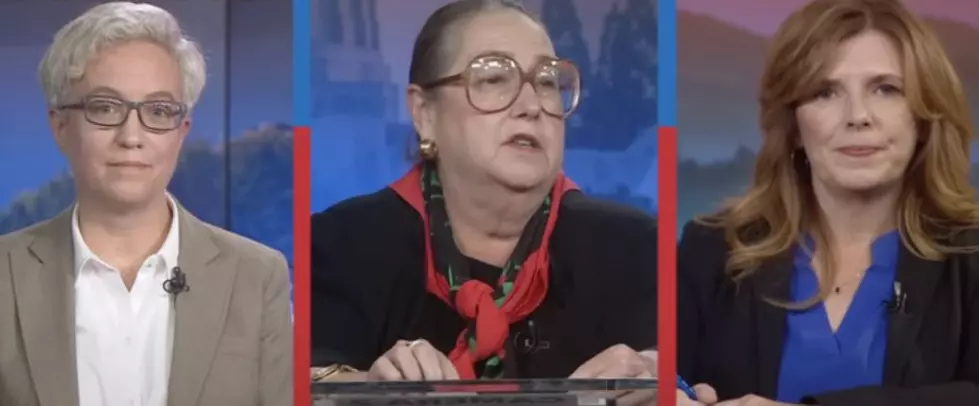 Could Oregon Get a Republican Governor? Razor-Close Race
Oregon Governor candidates (youTube debate)
Could it be Oregon will have a Republican governor? Candidates left to right, Kotek, Johnson and Drazan. 
Oregon Governor's race too close to call
A progressive Democrat, a Republican, and an independent are slugging it out for the Oregon Governor's position. Tina Kotek, the Democrat, is a former Speaker of the House in the Oregon legislature, a Republican Christine Drazan, who was the Minority Speaker of the House from 2019 to 2021, and an unaffiliated candidate Betsy Johnson, who previously served over 20 years in the Oregon House and Senate.
Kotek is considered by some to be even more progressive than previous Governor Kate Brown, who chose not to seek re-election. Johnson, according to voting data, has virtually swept every vote in Eastern Oregon, while Portland and some other areas on the west side have gone for Kotek.
But it's clear Johnson is playing a role. As of the latest updates from Oregon's Secretary of State, Kotek has 46.2 percent of the vote, Drazan has 44.20, and Johnson has 8.77 percent.
According to some sources, the Governor's race has been called. But we have not seen an official statement indicating Tina Kotek won. We will update with more information soon.
KEEP READING: Scroll to see what the big headlines were the year you were born
Here's a
look at the headlines
that captured the moment, spread the word, and helped shape public opinion over the last 100 years.