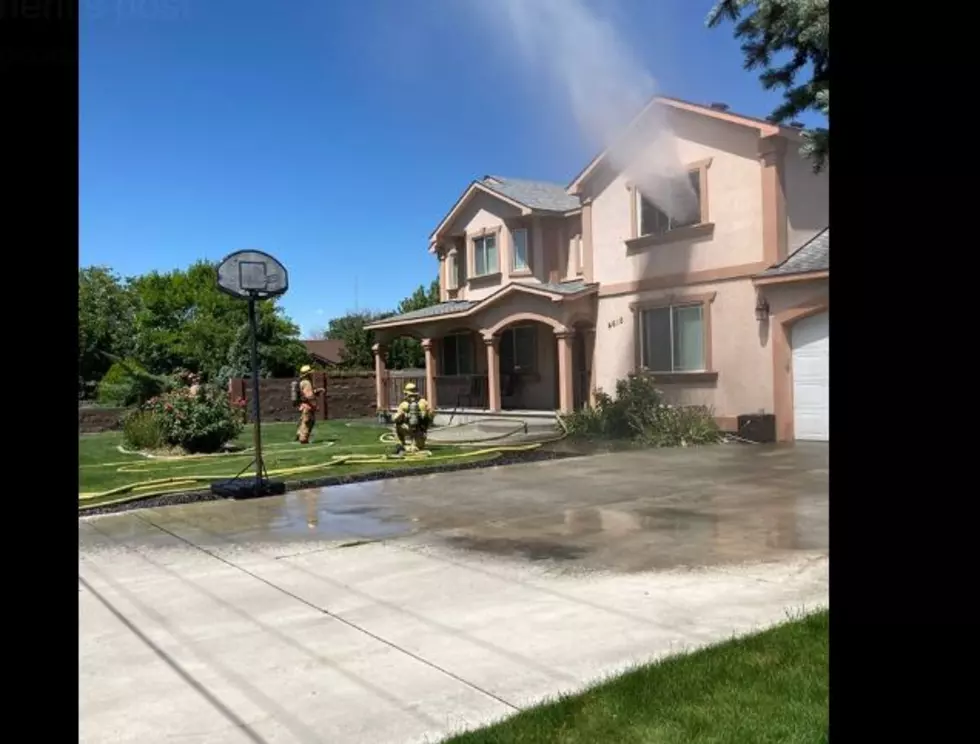 Crews Battle House Fire in Kennewick, Traffic Blocked
Kennewick House fire (KPD)
Kennewick Police and Fire Crews continue to mop up after battling a house fire on Metaline Ave.
Kennewick Police reported shortly after 12PM Friday there was smoke coming from upstairs windows. Fire crews knocked it down, but the cause and amount of damage were not yet known.
Metaline Ave. was blocked off between Arthur and Volland during the incident. No word  injuries say fire crews, all those inside made it out ok.