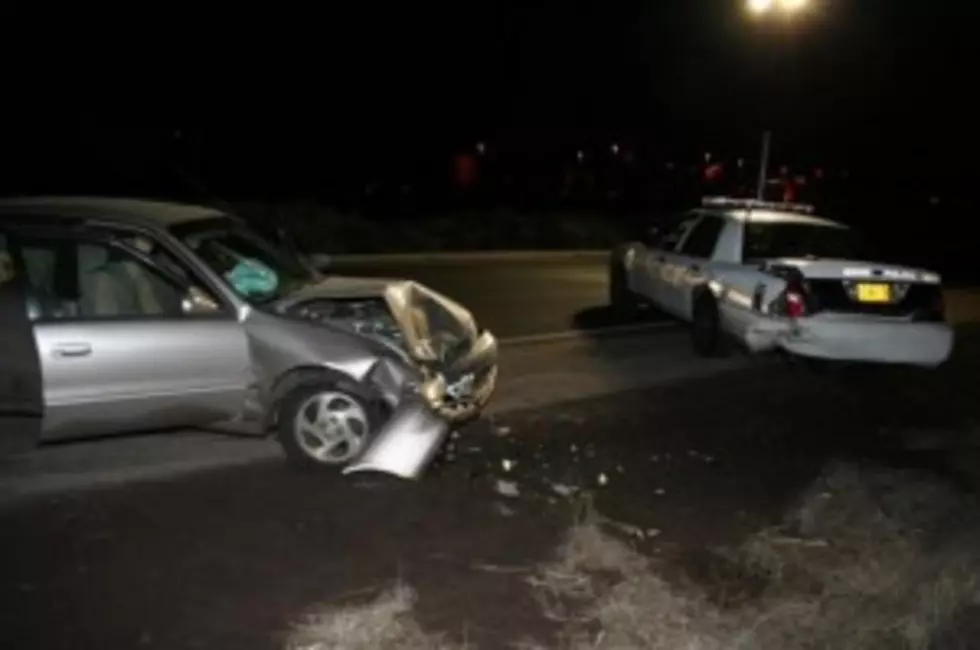 Drunk Driver Hits Police Car in Bend, OR – Deploys Own Airbag
(Oregon State Patrol)
Police apprehended a woman who smashed into the back of a Bend, Oregon cruiser while driving drunk.Shortly before midnight Tuesday, Bend PD officer Justin Lovrien was wrapping up a traffic stop on the Bend Parkway when he was plowed into from behind! 35-year-old Tina Rae Taylor of Bend was obviously having trouble keeping her Toyota on the road, and slammed into the officer's patrol car at a speed fast enough to cause her airbag to deploy.
Officer Lovrien sustained minor injuries, was treated at a nearby hospital and released.   His car sustained significant damage but was drivable from the scene. The same could NOT be said for Taylor's Toyota, judging from the pictures. Police did not release her blood alcohol level, but she was cited for DUI, 3rd degree assault, and reckless driving.
DO NOT drink and drive this Super Bowl weekend -- extra patrols will be everywhere!  From the looks of her booking photo, Taylor still looks a little happy drunk!