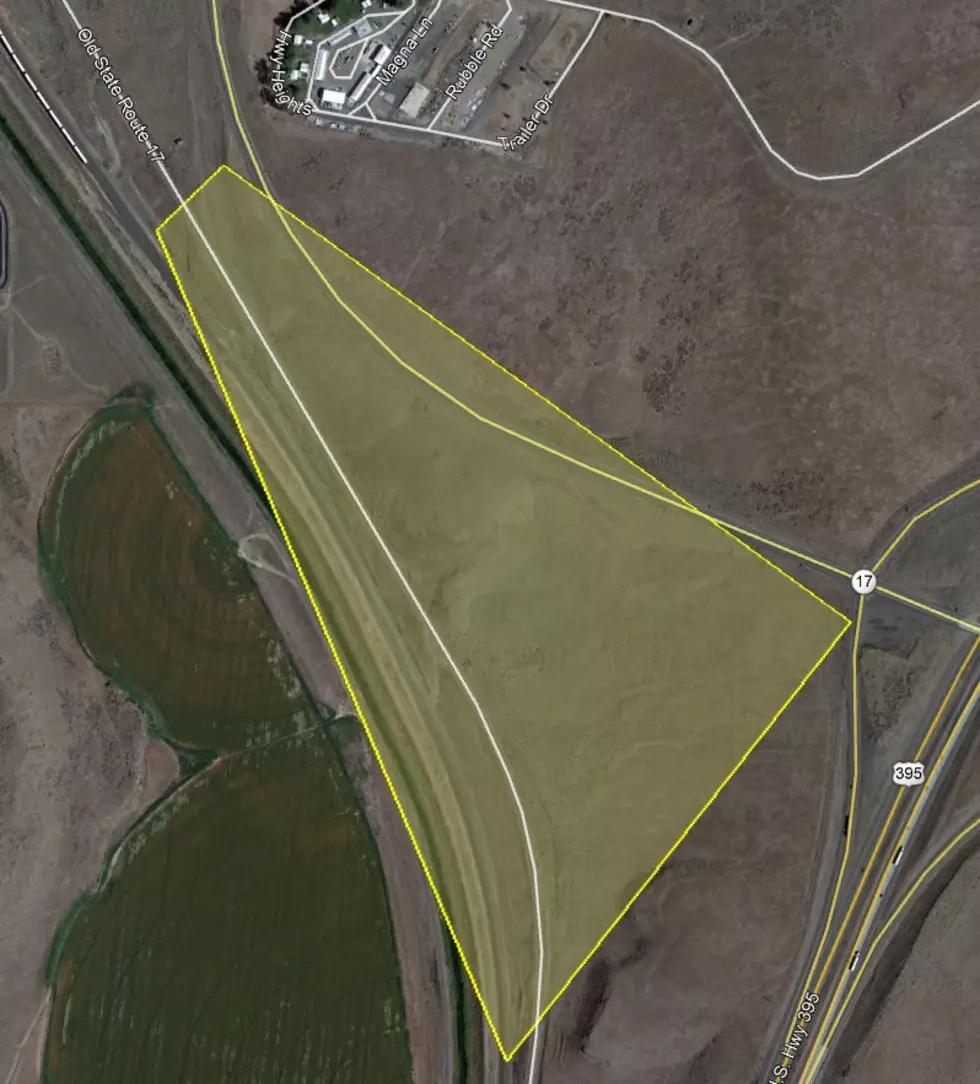 Drone Night Flight Nails Franklin County Fleeing Suspect
Area where FSCO did nighttime drone flight to find fleeing suspect (FCSO)
The idea of using drones is nothing new in the Mid-Columbia. The Franklin County Sheriff's Office has been using them since early 2019.
You may recall in the late summer-early fall of 2019 the spree of illegal pot-growing operations in Northern Franklin County that were detected by aerial surveillance by their drone unit. Tips led to investigations and apprehensions.
Some other suspects have been located and then captured, using the drone unit to direct Deputies and searchers.
But we've always wondered if they could do it in the dark.
Now that question has been answered. Franklin County announced Thursday they conducted a flight over the Old Highway 17 area south of Mesa during nighttime hours, searching for a subject who abandoned their car and fled on foot following a chase with Deputies. The suspect was located and apprehended in the darkness.
Franklin County didn't say what time, but the use of the word "night" reveals they've either got thermal or infrared tech on those 'buzzers.'
We were curious, and looked up some drones online. We found a company called DSLR Pros, who appear to deal specifically with Police and law enforcement.
Their site mentions a variety of types of thermal, or heat-seeking cameras that allow drone operation at night by law enforcement.
They're also apparently useful in search and rescue operations;  some of these unit cameras can detect thermal human readings even under collapsed buildings!
So the next time you decide to commit a crime in Franklin County, remember; they can watch you with their thermal drone and make it a lot harder to get away even at night.
Franklin County always immediately publishes information about drone flights to inform the public about what they're doing, in the interest of transparency.  The only time they don't right away is if it would jeopardize an ongoing investigation.
MORE: See 30 toys that every '90s kid wanted