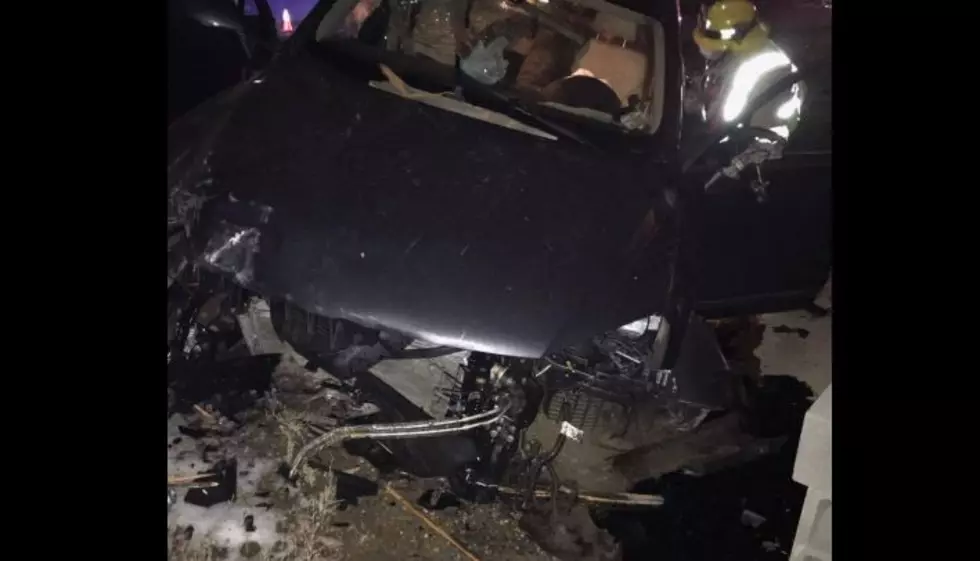 Drowsy Driver Dodges Disaster in Hydrant Crash
Drowsy driver slams hydrant, ends up in backyard (KPD)
Often these crashes in our area involve drugs or alcohol, but this is one that did NOT.
Kennewick Police say Monday evening, around 9PM, the driver of this vehicle plowed over a fire hydrant, and ended up in a homeowner's backyard, near West 10th Ave. and West 8th Place.
Police say the driver, a male, had been in the area from out of town. He'd driven several hours after spending the day hiking elsewhere, and as he was passing through Kennewick, fell asleep at the wheel.
Luckily he was not hurt. It's possible his hitting the fire hydrant kept his car from slamming into the home.
Kennewick Police say the National Highway Traffic Safety Administration (NTSA) reports annually about 100K crashes occur involving drowsy drivers; an average of 1,550 of them die, and they result in 71,000 injuries (on average).
Drowsy driving can not only end like this, falling asleep, but police say driving while exhausted has the same effect on your reflexes and judgement as alcohol.