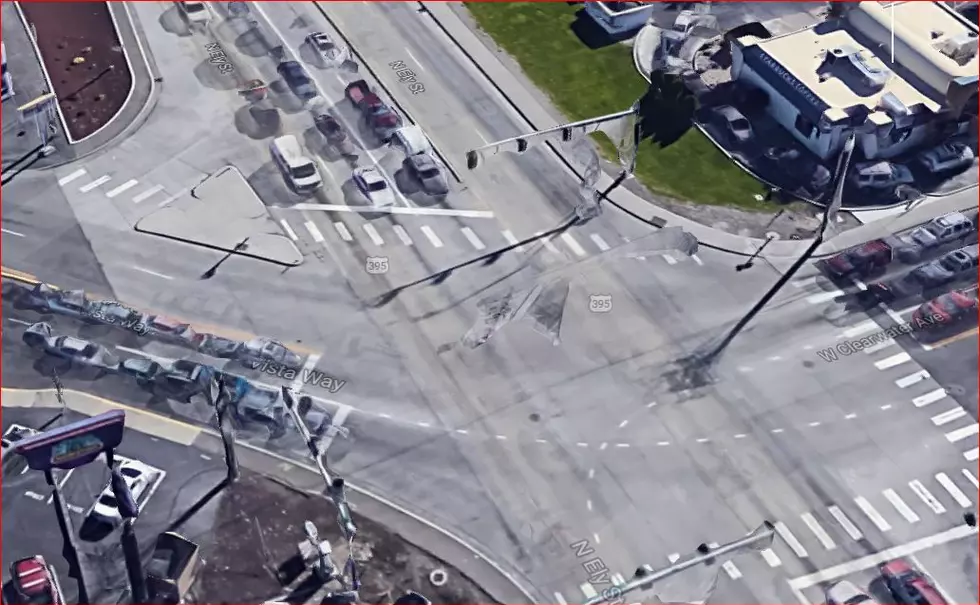 Drunk Corvette Joyrider Nearly Takes Out Other Drivers
Drunk driver in silver Corvette nailed for multiple violations (google street view)
Did he really think nobody would notice? Especially police?
Tuesday evening Kennewick police apprehended a 30-year-old driver who was seen ripping through downtown Kennewick in a silver Corvette, endangering other drivers.
Police said multiple calls came in to the dispatcher about the car, which was located by officers near Highway 395 and Clearwater. Patrolmen saw the driver, identified as Jose Gomez, blow through the light at that intersection (pictured).
He was quickly surrounded, pulled over, and was apprehended. Police said he was intoxicated, and he's also charged with driving on a suspended license, driving without insurance and blowing the traffic signal. Chances are he won't be able to continue his 'mid-life crisis' stunt driving anytime soon.