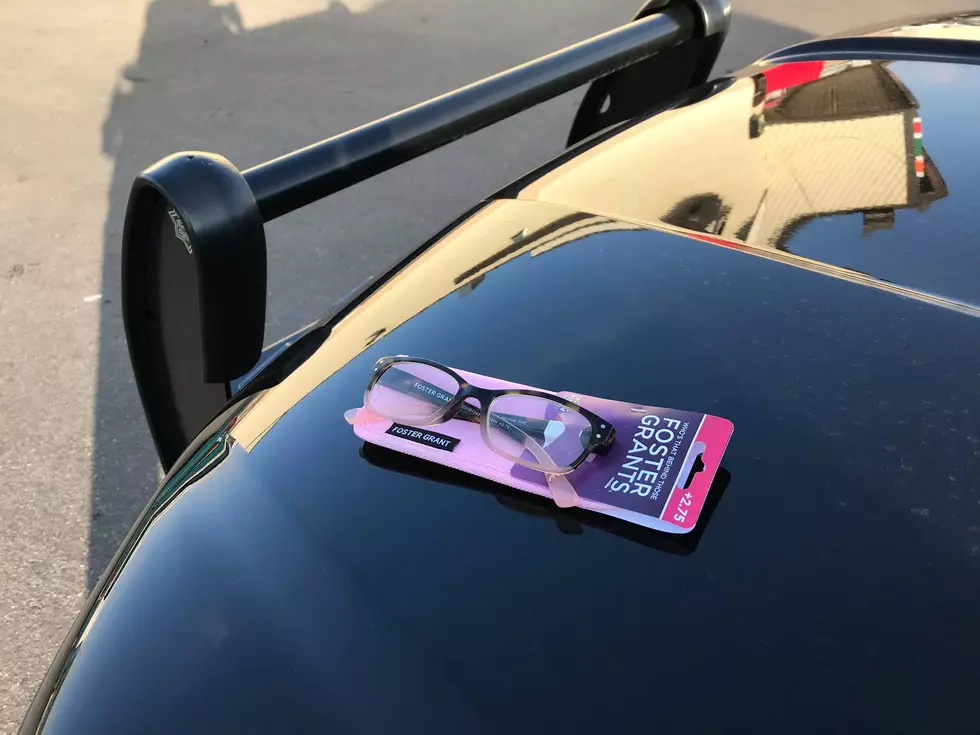 Drunken Thief Can't 'See' That Stealing Glasses and Driving a Crime
glasses taken during theft, suspect drives off drunk (Kennewick police)
Thursday, Kennewick police responded to a rather unusual call, about an older man who allegedly shoplifted a pair of glasses, then proceeded to leave the crime scene drunkenly driving his car.
Police were called to the Walgreens at Highway 395 and West Clearwater around 2:45 pm for a report of a shoplift in progress. They were able to spot the suspect vehicle and give chase. 63-year-old Jimmy Thomas was pulled over, and officers found he was rather inebriated behind the wheel. Alcohol was found inside the vehicle as well, in addition to the glasses seen in the photo.
He was also found to be driving on a previously suspended license, and got a citation for having an open container in a vehicle in addition to the theft.