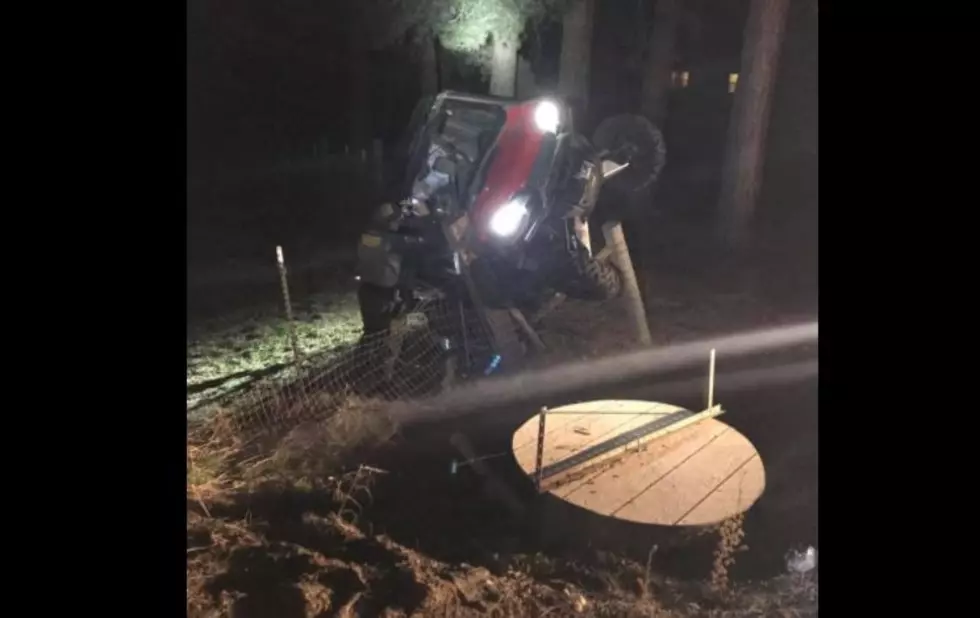 Early Sunday AM UTV Crash Likely Alcohol Related, Say Cops
UTV crash near West Richland (BSCO)
Benton County Deputies continue to investigate an early Sunday morning UTV crash on Canal Road near West Richland.
Canal Road runs from north to southeast from Grosscup, to an area along Van Giesen across from the Flat Top Park area. Deputies didn't say where on Canal the crash occurred.
A UTV is a Utility Terrain Vehicle, similiar to an ATV, except they usually feature side by side seating, room for multiple people, and lots of storage compartments. Deputies didn't say initally how the crash occurred or what led up to it, but did say it's believed alcohol was involved. UTV's are generally designed for more 'work related' than recreationally related duties.
Of the five occupants, four sustained injuries that required transport to area hospitals. Their condition is not known.  The image provided shows the UTV on top of and entangled in a wire fence.