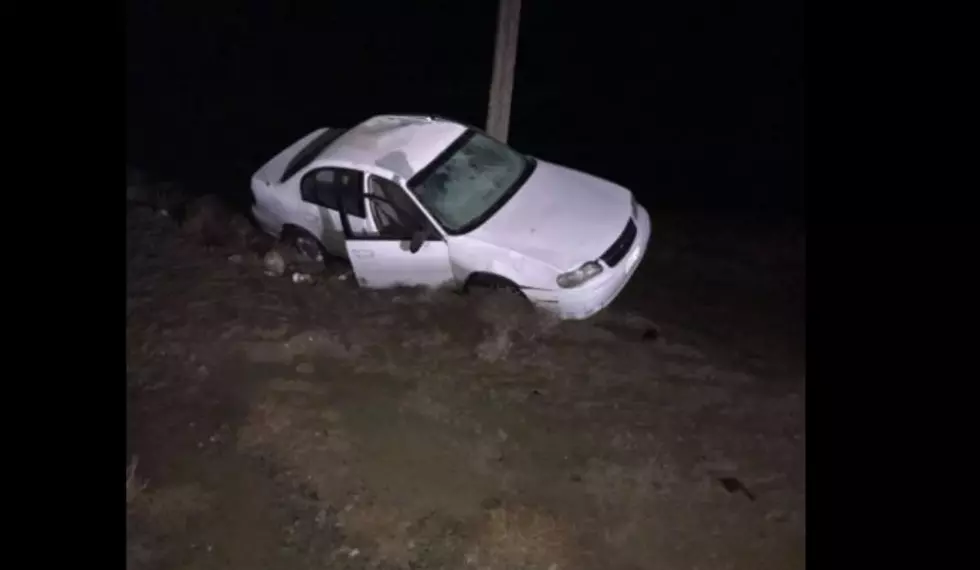 Excessive Speed Leads to Benton County Crash, Driver Flees
Driver flees crash outside of Kennewick (BCSO)
Late Wednesday night, Benton County Deputies responded to a report of a one-car crash on Christiansen Road, just out side of Kennewick, not far from the Highway 395-I-82 interchange.
Deputies say it was apparent high speed on speed on the gravel road led to the crash. The driver lost control, then went sailing off into these trees.
However, the driver was nowhere to be found. It's likely they had to climb out the passenger door, as the driver's door was wedged by the tree.
No word from Deputies if any leads as to who the driver is. The investigation and search continues.