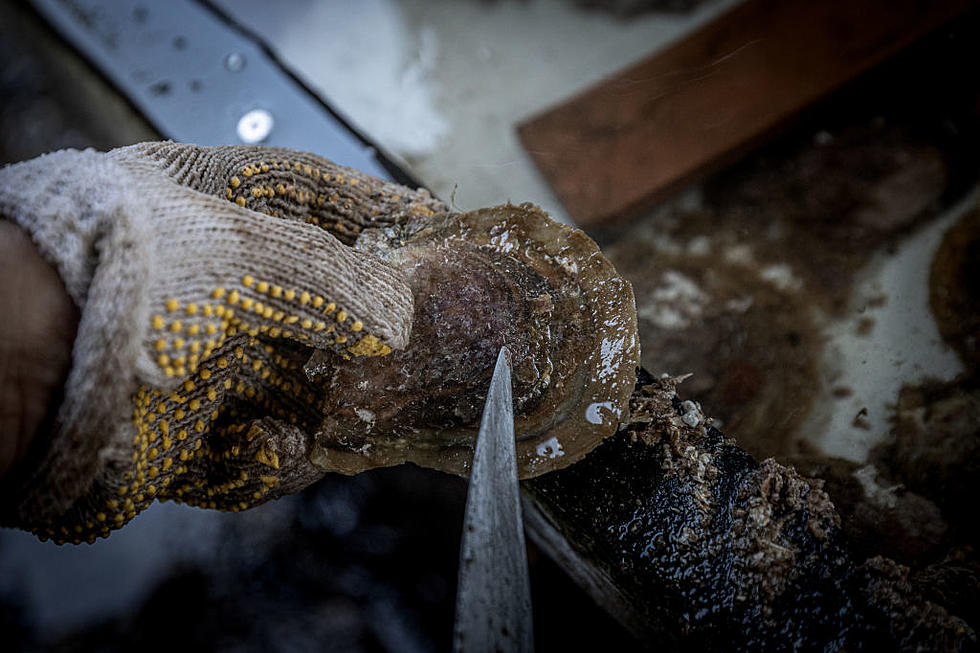 Fecal Pollution Threatens Multiple WA Shellfish Harvest Areas
Getty Images
The WA State Department of Health and Dept. of Ecology has released annual reports on 115 shellfish harvest areas in WA State, and some are threatened by fecal (human or animal waste) pollution.
 Three areas deemed unsuitable, for the time being, for harvest
According to the Department of Health:
"Portions of the Annas Bay, Hood Canal 5 - Lilliwaup area, and Hood Canal 6 - Tahuya area in Mason County do not meet the stringent public health water quality standards and shellfish harvesting will be restricted. The restrictions will be in place by August 2023."
DOH says the following areas still meet state clean standards but are threatened and could get worse:
Clallam County – Dungeness Bay
Grays Harbor County – Pacific Coast
Kitsap County – Liberty Bay
Mason County – Annas Bay, Hood Canal 6, Oakland Bay
Pacific County – Bay Center
Pierce County – Burley Lagoon, Henderson Bay, Vaughn Bay
San Juan County – Upright Channel
Snohomish County – Port Susan
Thurston County – Eld Inlet
Whatcom County – Drayton Harbor
DOH says there have been many successful re-openings of some shellfish harvest areas. The state has invested $38 million from the Environmental Protection Agency (EPA) Estuary program since 2011. And, an additional $5.5 million from other EPA programs.
It's interesting that the DOH also issued this information to the public:
"People can do their part by maintaining their septic systems, picking up pet waste, using pump out stations for boats and recreational vehicles, and managing animal waste from large and small farms."
The funding listed in this story has been used to upgrade and safeguard wastewater systems, major sewer systems, and other septic facilities, according to DOH.
There have also been extensive reports about pollutants in Puget Sound, including noticeable traces of narcotics found in fish samples taken, these have been attributed to failing and faulty wastewater systems that have not been significantly addressed over the years.
Goosebumps and other bodily reactions, explained