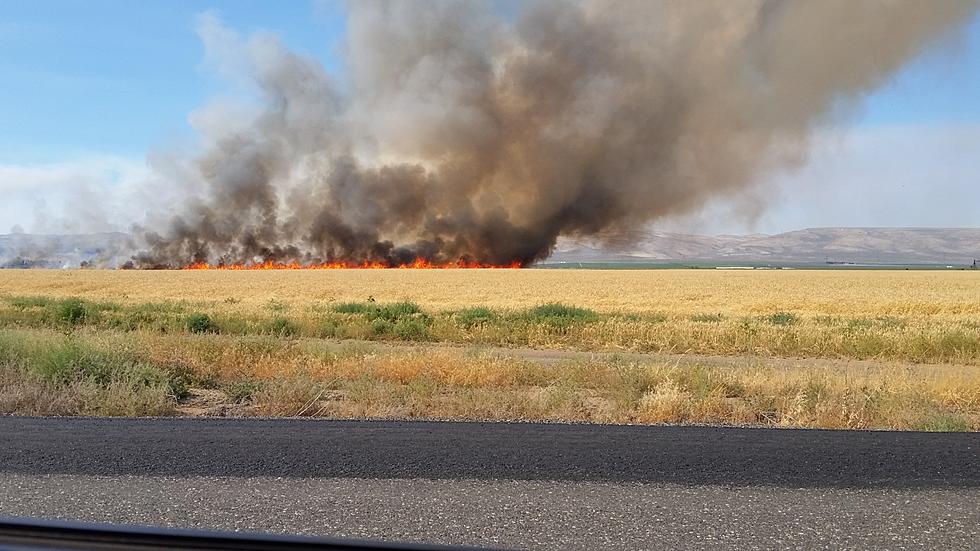 Fire Takes out Power, Forces Evacuations Near Desert Aire, Mattawa
(Al Holman)
According to fire officials no homes have been lost in a large fire that broke out Thursday near Desert Aire.
The fire, near Highway 26 which runs up from the Vernita Bridge to Vantage, began just before 2pm. These pictures were taken not long after the fire broke out, and was spreading rapidly.  It's being called the Buckshot Fire. It caused a closure of Highway 223 North to I-90, due to smoke and dangerous conditions.
Various fire units, including Bureau of Land Management and Grant County were able to keep any homes from being destroyed. 2 outbuildings have been lost, but fire officials say progress is being made.
The fire has grown to about 1,000 acres as of Friday morning. Forecasted winds are expected to create some issues for crew, as well as blowing smoke and ash. More information expected soon.
(Photos courtesy of Al Holman)