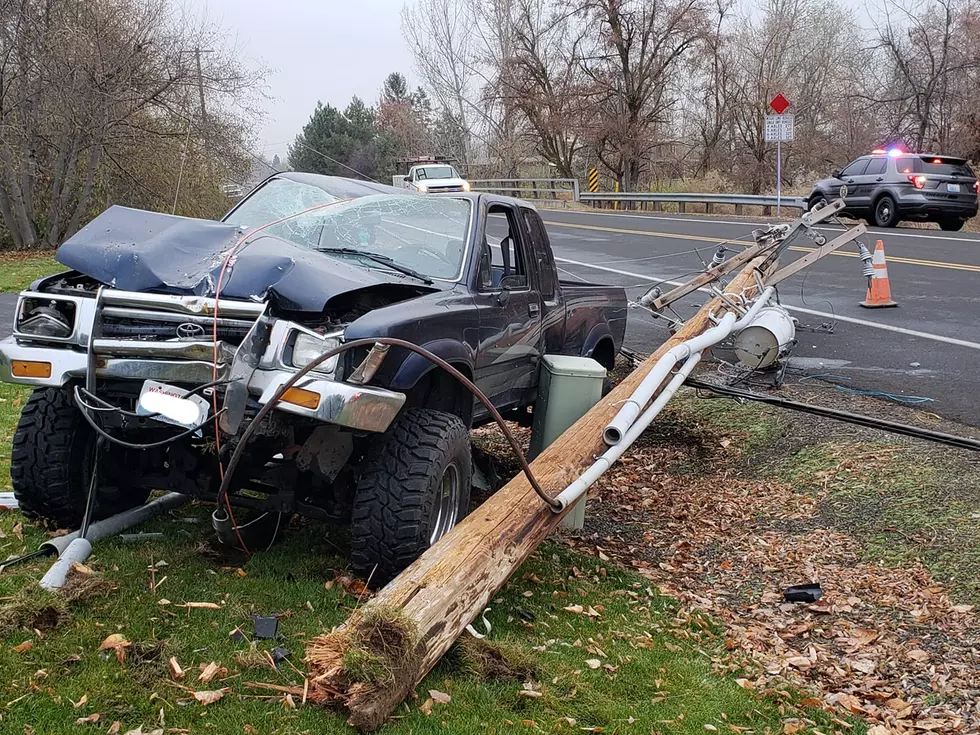 Freezing Fog, Slick Roads, Drive Carefully!
this wreck occurred Monday morning near Walla Walla (Walla Walla County Sheriff)
Although by Wednesday we're expected to warm into the 40's there is possible freezing rain in the forecast prior, and between now and then, more fog that is freezing on roads especially at night.
This picture was taken from an wreck near Walla Walla Monday morning, Sheriff's Deputies said there were FIVE such wrecks in the last 24 hours.  With temps dropping into the 20's and fog, some areas getting a little freezing rain, roads are slick. Authorities say people need to slow down, and allow extra time for travel.
Police and Sheriff's say many of the accidents reported the last couple of days have been people driving too fast for icy or hazardous conditions. Fortunately, the driver of this vehicle was not hurt.