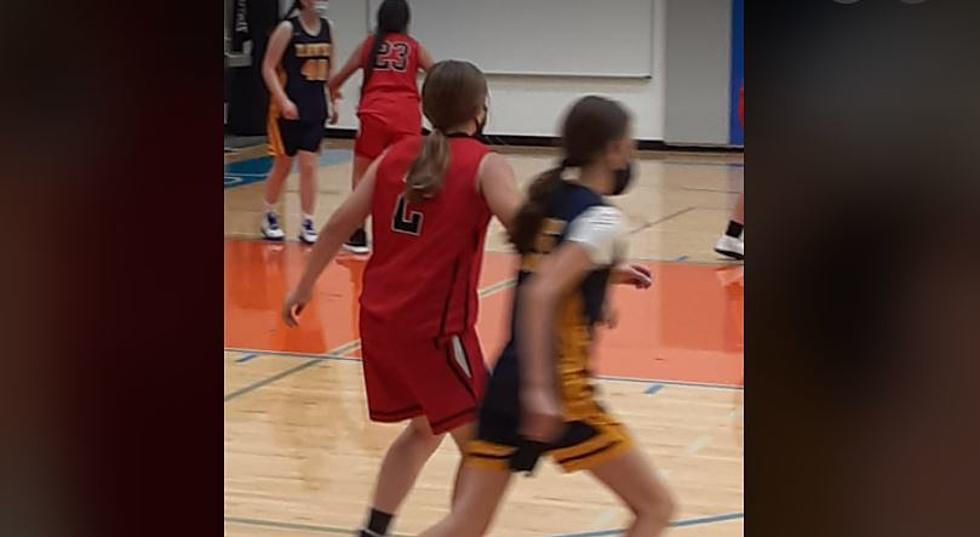 Get Your Kids Out & Engaged in These Great Tri-Cities Sports Programs
Lots of youth sports programs in Tri-Cities (Townsquare media)
Forget the old saying "there's nothing to do" that's sometimes uttered by your kids.
A LOT OF TRI-CITY SPORTS PROGRAMS ARE WAITING FOR YOUR KID
In no particular order, we present a variety of sports that are affordable and fun for your kid. Who knows? Perhaps they will find they're really good at one or more of them. For information on each of these leagues, just click on the highlighted areas for each sport. There are links to that appropriate website or Facebook page. 
Some of these leagues also offer 'scholarship' or assistance programs if a family is facing some financial issues. Aid varies from league to league.
BASEBALL
All 3 cities have their own youth leagues, Kennewick has Kennewick National and Kennewick American Cal Ripken-Babe Ruth'  Richland has Greater Richland and Richland National Little League; while Pasco has Pasco National Little League.
In Kennewick and Richland, the leagues are divided by boundaries. For example, Kennewick National is west and north Kennewick, Kennewick American is south and east parts of town. Each of these leagues offers baseball from 5-6-year-old T-ball and coach pitch up through 13-year old full-tilt baseball.  NOTE--If you live in surrounding areas that don't have a local youth team, you CAN join one of these leagues.
 SOFTBALL
The Tri-Cities Fastpitch Softball Association is for girls 6-18 and is the perfect way to introduce your daughter to softball.  There are teams for kids from all 3 cities. They start off with age-appropriate pitching and competition and work their way up. Many area softball HS players began here before moving on to club teams later on.
 FOOTBALL
Kennewick has the USA Football affiliated Kennewick Grid Kids,  which offers flag football, tackle football, and cheerleading for girls. There are six organizations, each with four age-appropriate teams from 7-8 years old through 13. It's a USA Football affiliated league, which is the NFL's official youth football organization.
Richland and Pasco have their own youth football organizations, the Junior Bombers and Junior Bulldogs, as well as Pasco Youth Football.
 SOCCER 
Soccer is very popular here, and the league that provides great opportunities is the Tri Cities Youth Soccer Association. A plethora of various age-appropriate teams all the way through middle and into high school. For boys and girls. A great place to start your child in soccer.
 HOCKEY
Hockey is well-represented too. The Tri CIty Amateur Hockey Association is affiliated with USA Hockey, and some of the older teams have had players drafted into the Western Hockey League!  Conner Ellingson of Pasco (pictured) was just drafted by the Tri City Americans in the U.S. Priority draft this winter. For boys and girls, this league provides tons of opportunities for even 6 year-olds to learn to skate and play and have fun.
 BASKETBALL
Each of the cities, Richland, Pasco, and Kennewick, have Parks and Rec programs for boys and girls of all ages, as early as First Grade.  Also, there are AAU programs here as well. Most of the area high schools have AAU teams that start in grade school. Kamiakin has the Kamiakin Basketball Club, Richland has The Gunners Basketball Club, and Pasco has the Pasco Basketball Club. Most of the AAU programs are done on a try-out basis, but if your child has some skills, it's a great place to look at.
 VOLLEYBALL
Bump, set, spike! There are volleyball opportunities as well, the Columbia Juniors Volleyball Club also provides a wide range of age-appropriate competitions for volleyball players.
OTHER OPPORTUNITIES
Club Softball is another way for a child who is 10 or older to enhance their softball skills. There are several club teams in the Tri-City area, who travel to varying degrees around the Pacific Northwest, even West Coast, Ca, Arizona, Nevada. They include the Mizuno Maniacs and Washington Angels.
With all these opportunities, your child will never say they're "bored," there's something for just about everyone's liking.
30 famous people you might not know were college athletes
Stacker
dug deep to find 30 celebrities who were previously college athletes. There are musicians, politicians, actors, writers, and reality TV stars. For some, an athletic career was a real, promising possibility that ultimately faded away due to injury or an alternate calling. Others scrapped their way onto a team and simply played for fun and the love of the sport. Read on to find out if your favorite actor, singer, or politician once sported a university jersey.