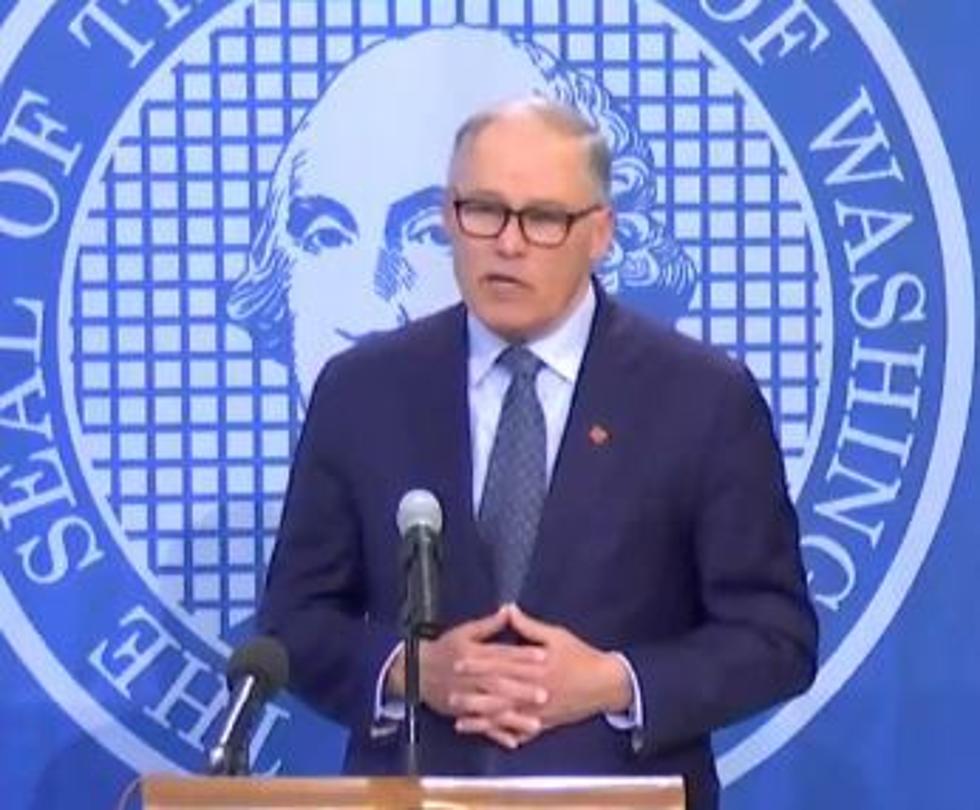 Gov. Inslee Extends Eviction Moratorium 'Bridge' To Oct.31st.
Inslee TVW
During his press conference Thursday, Gov. Inslee extended the eviction moratorium 'bridge' to Oct. 31st, because the state doesn't have its pieces in place.
That's the assessment of many officials following the announcement. When Inslee first announced this 'bridge' program, it was supposed to 'ease' the transition back to paying rent for tenants.
It called for a system of rental assistance at the county level as well as right-to-council programs. These are supposed to assist disputes and other issues between landlords and tenants as they resume payments, and help address back rent.
Apparently, according to Inslee, a lot of the rental assistance money is not being used yet, and counties indicated they didn't have these programs in place yet.
According to the Spokesman Review online:
"The plan allows non-payment evictions for past rent to move forward, but only if certain conditions are met in the county. A county must have in place operational rental assistance, eviction resolution and right-to-counsel programs as passed by the Legislature this year."
Officials say while the extension was put in place, it does not do away with the 'end' of the eviction moratorium.
Noticeably absent from the press conference was mention of the vaccine mandate 'deal' reached with King County public workers, giving them more time to address the mandate. No word if this will expand statewide as the Oct. 18 get the shot or get fired date approaches rapidly.
LOOK: 50 photos of American life in 2020