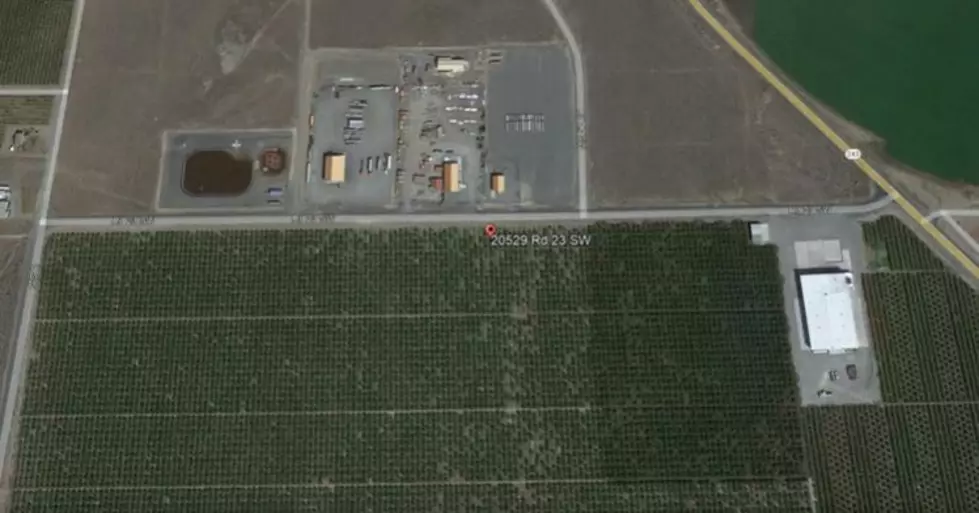 Homeowner Holds Burglars at Gunpoint After Firing Shot in Air
Farm where suspects held at gunpoint (GCSO)
Early Tuesday morning, Grant County man holds burglars at bay
Homeowner fires round into air, holds suspects at gunpoint
Around 3 AM Tuesday morning, the Grant County Sheriff's Office got a 9-1-1 call from a homeowner near Mattawa. The landowner said he'd received an alert on his phone from his security system about an intrusion into one of his shops on his farm.
The man, armed with a handgun, was concerned the two would-be burglars might be armed so as he confronted them coming out of the shop, he fired a round into the air.
He then held them at gunpoint until deputies could arrive. The suspects, identified as Brandon Medina Perez, 26, and 28-year-old Luis Vasquez Marroquin, both of Mattawa, were promptly arrested. They're each facing two counts of 2nd Degree Burglary and 2nd Degree Malicious Mischief.
  The vehicle they were driving was reported stolen
Kyle Foreman of the GCSO reports the two are also likely facing felony charges for possession of stolen property as the vehicle they were traveling in was reported stolen.
No one was injured in the altercation.
The full GCSO report is below
KEEP READING: Scroll to see what the big headlines were the year you were born