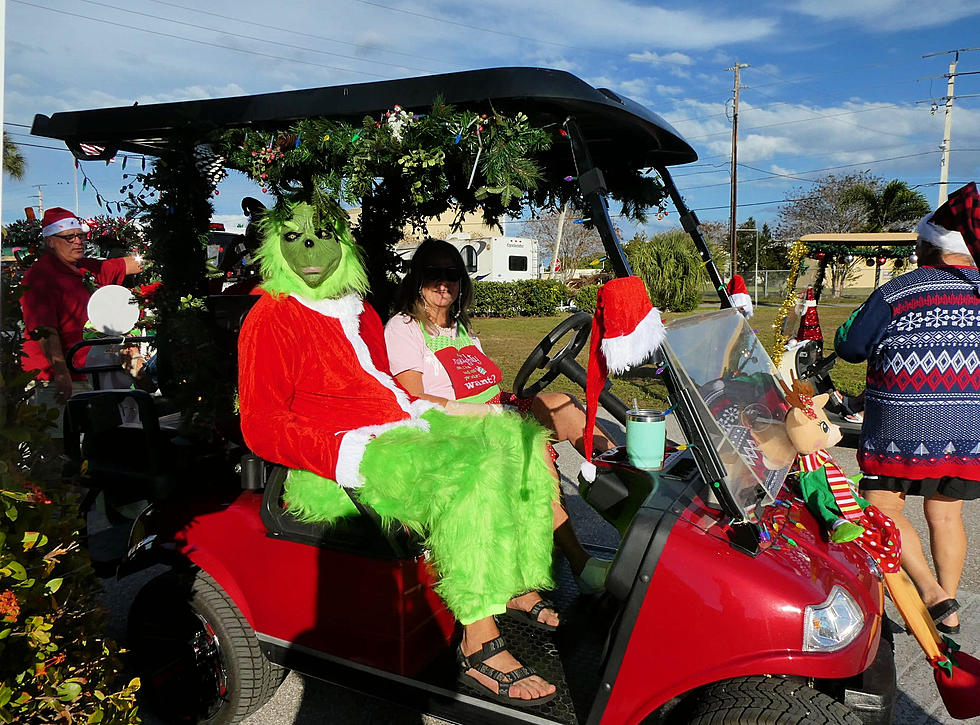 Horn Rapids Hosting Holiday Golf Cart Parade [Photos]
Tropic Isles Community & Yacht Club
Who knew? Neither did I.
I reached out to the organizer, Kirby Amacker. I have questions.
How many years has it been going on?
Several years. The parade started many years ago with just two residents of the community. Interest has grown over the years, and now, the event averages between 20 to 30 golf carts.
What can we expect to see?
Christmas magic! Some carts are completely transformed into wonderful creations, such as the Grinch and his sled. The golf carts are outfitted with lights and all kinds of Christmas ornaments and decorations.
When is the parade?
This year's event is scheduled for Saturday, December 18th, at 6 pm. The parade participants are to meet at the Horn Rapids Community Pool. The parade route will be published and distributed throughout the neighborhood development, so residents know when the parade will arrive near their homes.
While technically not a resident of Horn Rapids, I plan to attend this year's Holiday Golf Cart Parade. Sounds like this neighborhood has it going on, with a lot of fun to be had. If you want more information, you can reach out to Kirby through the Nextdoor app.
Save the date. Saturday, December 18th. Carts will leave from the Horn Rapids Community Pool at 6 pm and travel throughout the development.
I wonder if they'll throw candy.
CHECK THEM OUT: 100 years of Christmas toys, gifts and fads
TOP 10: The best holiday TV specials of all time, ranked
LOOK: 15 Unconventional Christmas Albums From the Past 50 Years