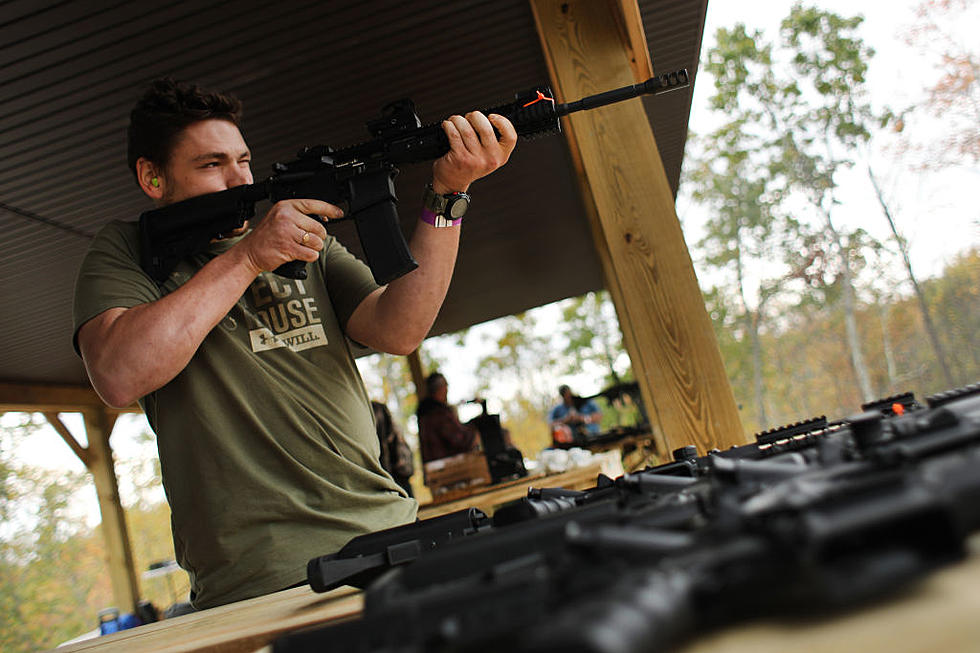 How Many Types of Guns Would be Banned from Sale with WA Law?
Getty Images
The Washington State Legislature is hearing in committee this week, a bill that would ban the sale of dozens of popular firearms.
  At least 63 types of firearms would be prohibited from being sold.
According to information from The Center Square, the State House has passed House Bill (HB) 1240, and now it heads to the Senate where the Law and Justice Committee will consider it.
According to the language of the bill, and The Center Square, there is not a specific, hard list of which ones would be banned from sale, there is what's called a "floor" which lists at least some of the likely ones banned.
By way of The Center Square, here is that floor list:
AK-47 in all forms
AK-74 in all forms
Algimec
AGM-1 type semiautomatic
American Arms Spectre da semiautomatic carbine
AR15, M16, or M4 in all forms
AR 180 type semiautomatic
Argentine L.S.R. semiautomatic
Australian Automatic
Auto-Ordnance Thompson M1 and 1927 semiautomatics
Barrett .50 cal light semiautomatic
Barrett .50 cal M87
Barrett .50 cal M107A1
Barrett REC7
Beretta AR70/S70 type semiautomatic
Bushmaster Carbon
Bushmaster ACR 16
Bushmaster XM-15
Bushmaster MOE
Calico models M100 and M900
CETME Sporter
CIS SR 88 type semiautomatic
Colt CAR 15
Daewoo K-1
Daewoo K-2
Dragunov semiautomatic
Fabrique Nationale FAL in all forms
Fabrique Nationale F2000
Fabrique Nationale L1A1 Sporter
Fabrique Nationale M249S
Fabrique Nationale SCAR
FAMAS .223 semiautomatic
Galil
Heckler & Koch G3 in all forms
Heckler & Koch HK-41/91
Heckler & Koch HK-43/93
Heckler & Koch HK94A2/3
Heckler & Koch MP-5 in all forms
Heckler & Koch PSG-1
Heckler & Koch SL8
Heckler & Koch UMP
Manchester Arms Commando MK-45
Manchester Arms MK-9 11
SAR-4800
SIG AMT SG510 in all forms
SIG SG550 in all forms
SKS
Spectre M4
Springfield Armory BM-59
Springfield Armory G3
Springfield Armory SAR-8
Springfield Armory SAR-48
Springfield Armory SAR-3
Springfield Armory M-21 sniper
Springfield Armory M1A
Smith & Wesson M&P 15
Sterling Mk 1
Sterling Mk 6/7
Steyr AUG
TNW M230
FAMAS F11
Uzi 9mm carbine/rifle
That is quite the list! There are GOP legislators and critics who believe even if this clears the legislature and is signed into law, it will be immediately met with 2nd Amendment legal challenges.